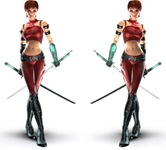 With all the new games coming out, we need to keep our graphics drivers updated to insure a quality experience with them. The graphics companies are always updating and improving their drivers, but does it make a difference really?
So new version of the ATI Catalyst Drivers were released recently, what do they bring in terms of performance? Read on as I compare v9.1 to v9.2 in several games including F.E.A.R 2, FarCry 2, Left4Dead, Call of Duty: World at War and a few others…
First here's some notes regarding gaming from the 9.2 release:
Performance Improvements
Catalyst 9.2 brings performance benefits in several cases where framerates are CPU-limited. Some measured examples are:
• Crysis DX10 gains up to 20%
• Crysis Warhead DX10 gains up to 20%
• World in Conflict gains up to 5%
There's a ton more resolved issues etc as well in the release, you can find more info at the ATI/AMD site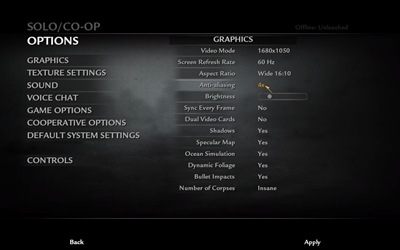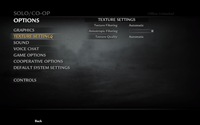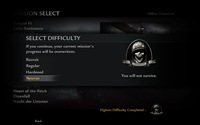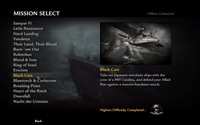 Black Cats Level, Maxed settings, 1680×1050 Resolution: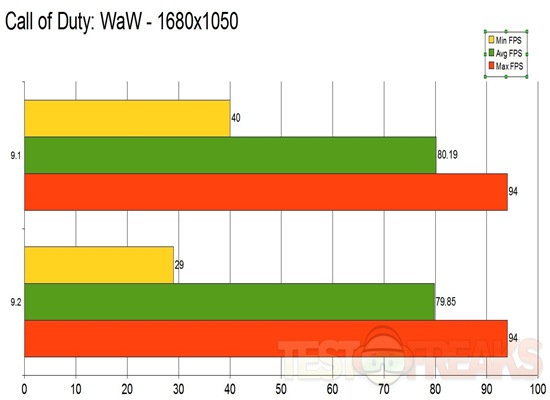 Going from 9.1 to 9.2 we see a slight decrease in performance actually.
Next for testing is Crysis Warhead in both DX9 and DX10
Gamer Settings with 2X AA at 1680×1050 Resolution, 3 runs averaged out.
In DX9 we see a very slight increase but nothing special
Here's DX10:
Here again we see a very slight increase but not the 20% as was stated in the release notes.
Next we have Crysis in both DX9 and DX10.
Settings are:
1680×1050 Resolution, 2X AA with High Quality Settings, 3 runs again.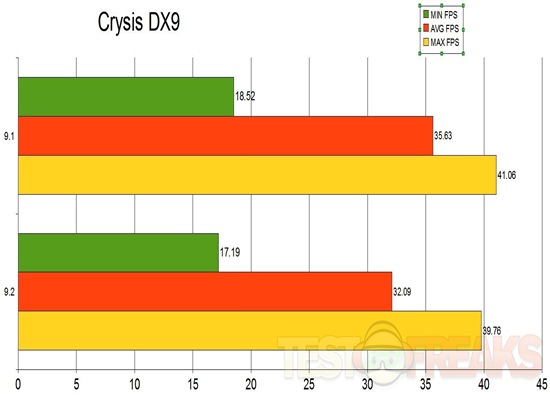 Here we see a decrease going from 9.1 to 9.2
here's DX10 testing: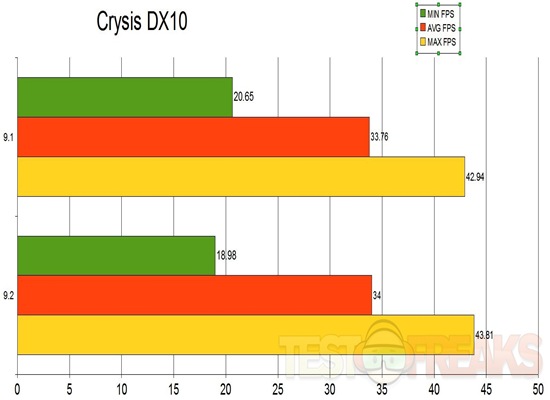 Here we see a slight increase, but I don't think it's the 20% claimed in the release notes…
Next up is FarCry2 DX9 and DX10
Settings: Demo(Ranch Small), 1680×1050 (59Hz), Fixed Time Step(No), Disable Artificial Intelligence(No), Full Screen, Anti-Aliasing(2x), VSync(No), Overall Quality(Optimal), Vegetation(Very High), Shading(Very High), Terrain(Very High), Geometry(Very High), Post FX(High), Texture(Very High), Shadow(Very High), Ambient(High), Hdr(Yes), Bloom(Yes), Fire(Very High), Physics(Very High), RealTrees(Very High)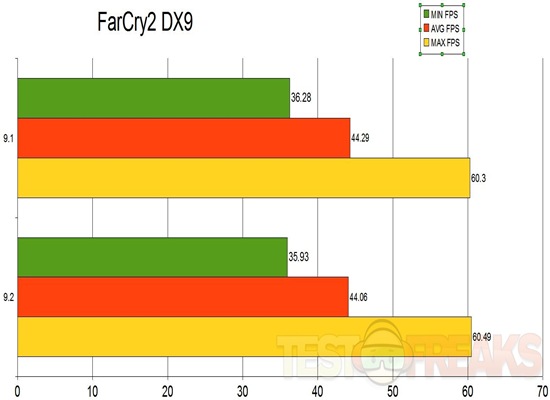 here again we see a very slight decrease in performance going from 9.1 to 9.2
Here's the DX10 testing: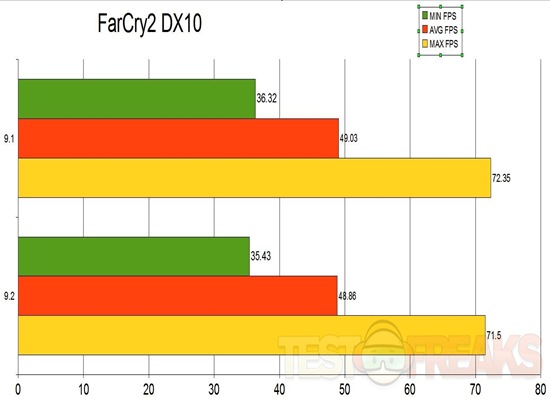 again the same thing, a decrease in performance overall…
Next we have F.E.A.R. 2 testing:
Settings are not maxed, but fairly high with a resolution of 1680×1050.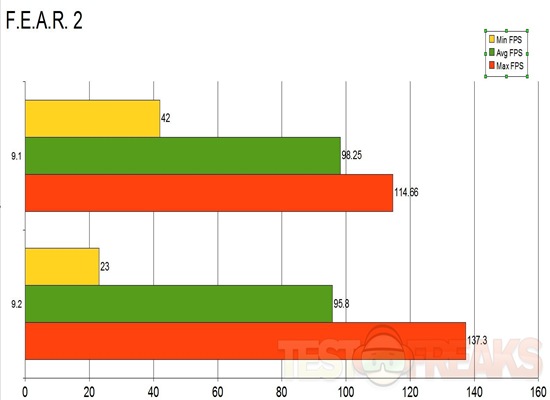 The average FPS does drop slightly, but it's still more than playable, even though it does drop for the minimum…
Next up is Left4Dead:
Basically full settings at 1680×1050 resolution: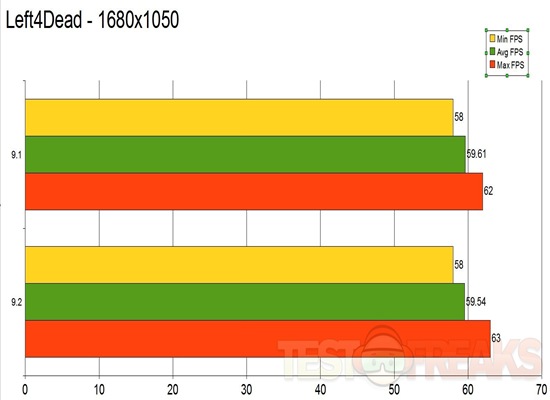 More than playable all around.
Since Unreal3 was running this weekend on Steam for free and the new Titan pack is here, I figured I'd throw this in as well:
settings are maxed with resolution at 1680×1050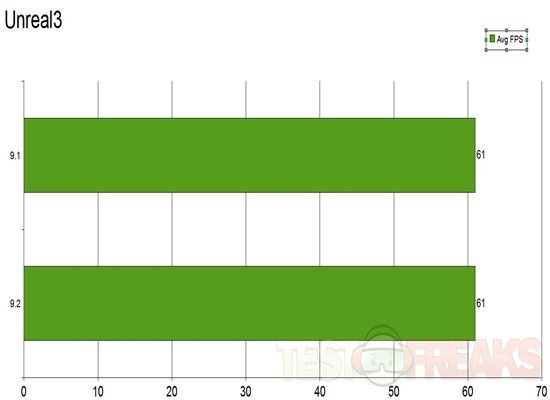 The same for both, still very playable.
Overall though we see a decrease in performance when moving from 9.1 to 9.2, not sure why, and not what was listed in the release notes for the drivers.