On the outside, most televisions look pretty much the same. They're rectangular, they're thin, and they're usually covered with black plastic. But it's what is inside that can make the difference between whether the unit costs $400 or $4,000, and the quality of picture you'll get.
Whether your use your television primarily for watching shows, enjoying movies or playing video games, everyone wants the best picture possible. These days, movies and games compete to create the most stunning visuals and utilize modern technology to create the newest, most innovative experience. For the consumer, that means having the best hardware available to bring this brilliant new media into your home.
Today we're going to take a look at yet another top 10 list, this time investigating one of technogog biggest items – the television. The following 10 TVs are the highest rated units on our site, and thus are the best of 2009.
The scores utilize our own scoring system from the main site, technogog.com.
The FreakScore or the technogog Score is our overall product score based on a combination of all expert and user reviews we have collected for a product.
You can read more about our ratings system HERE.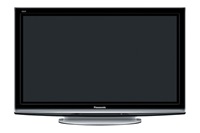 Freak Score: 9.8 out of 10
Out of the 5,896 TVs rated on technogog (as of today), and out of 253 other Panasonic models, this is the leader. Easy to set up, a brilliant picture and unlimited viewing angles make this plasma unit our leading television. The Panasonic TX-P42G15 is a 42" television with full 1080P HD, an (omg) infinite black 2,000,000:1 contrast ratio, Freeseat HD and VieraCast. I love it.
Enjoy the Internet contents* right on your TV. With VIERA CAST technology, you can enjoy online content such as videos, photos, weather and stock information through an easy-to-use Web interface that's built into the TV. No extra equipment required.
"The G15 produces an image that's not far from perfect. Buy one and you won't make any compromises in terms of image quality. This really is a TV for Home Cinema fans!" – DigitalVersus
"The P42G15 undoubtedly adds yet more ammunition to our belief that Panasonic's NeoPDP screens are well worth going for ahead of the brand's budget models." – Trusted Reviews
—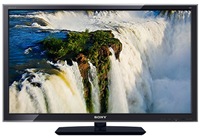 Freak Score: 9.8 / 10
This beauty is Sony's top-rated unit and the pinnacle of the Bravia line. For a television with a pricetag around $1,500, it packs superior engineering and picture quality into a shell that's not overly expensive, but clearly a step up from bargain televisions.
Experience powerful performance and superior design with the premium Sony BRAVIA XBR9 HDTV, featuring Motionflow 240Hz technology for maximum motion detail and clarity, plus internet connectivity with built-in BRAVIA Internet Video capabilities that let you enjoy thousands of on-demand movies, TV shows, music and more, and even lets you personalize your entertainment experience by selecting and positioning widgets containing the latest news, weather, sports and more directly on your TV screen.
"If you're in the process of building a home-theater system, and are interested in exploring the possibilities of an Internet-connected TV, the Bravia KDL-40XBR9 is an excellent choice. Sony is way ahead of most of the competition in this area, and this set has the features to take advantage of it." – Electronics Made Easy
"You can spend many enjoyable hours peeling back the layers of this feature-rich, high performance HDTV." – HDTV Solutions
—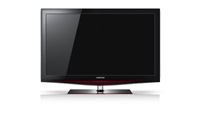 Freak Score: 9.8/10
Next up we have Samsung's leading model on our site, the LE-40B651, a UK model television. I've used the US model of this television on numerous occasions doing Samsung display installs in retail stores. While I'm not personally a huge fan of the red plastic crystal honeycomb design at the bottom of the unit, it does have a great picture and comes at a good price. Some people love that honeycomb thing though, so who am I to judge? All in all, it's a solid television with a low price, making it a great value for the money.
By inserting interpolation frames between TV frames and displaying 100Hz, animation blur is reduced, more natural and smoother animation is adjusted by intelligently calculating motion movements.
"The 40B651's design prowess, huge feature count and mostly superb pictures ultimately carry the day." – AVReview
"In the end, the set's design flare, HD quality and pioneering spirit (as represented by the Yahoo Widgets functionality) ultimately persuaded/seduced me in to giving it a 9 out of 10 – with the recommendation that you try and feed it as much HD as you possibly can." – Trusted Reviews
—
Freak Score: 9.8/10
This big boy in Panasonic's Viera series is a 54" stunner that knows it's a beautiful television. It's hard to find a less-than-perfect review about this unit, which is why it shares the popular 9.8/10 average here on technogog. The biggest in the Viera G10 lineup, this TV has received many "Best of 2009" awards from sites around the web.
If you demand the best from your viewing experience, the new G10 Series of Plasma HDTVs was created just for you. They boast cinema-quality movie reproduction, clear, smooth sports and gaming action, even Web entertainment. All made possible by our Neo PDP technology, which delivers sharp, detailed images, deep blacks and remarkable brightness, and all with lower power consumption.
"The bottom line: Panasonic's 54-inch TC-P54G10 offers superb image quality, plenty of features, and great value, making a strong bid for your big-screen buck." – CNET
"The main thing that can be said about Panasonic TC-P54G10 is that it offers just the right balance between price and quality. Even though it does not exactly match the quality of its V10 counterpart in all areas, it falls only slightly behind it and it is also less expensive, which can make it the right choice for those that do not intend to spend more money just for a product that is a new release." – The Best Plasma TV
—
Freak Score: 9.8/10
Another UK television, this unit is a 40" Bravia LCD with full 1080 and Motionflow. The Bravia line has been evolving for years now, and this is clearly one of this year's biggest success stories. While Bravia televisions don't have a perfect track record and have seen many hits and misses over the past few years, this unit seems to be a winner.
Quite simply innovation at its best: This TV is a keeper. Available from 32″, the W5500 delivers the next generation in picture excellence with unrivalled depth, richness and clarity. What's more, you can connect to your favorite digital devices for total entertainment.
"After repeated generations of TV misfires, Sony has really got its act together for its 2009 Bravia LCD range." – Trusted Reviews
"Sony are getting closer and closer to delivering world beating flat panel TV's. So often frustrating in the past, the promise of all of that Sony technology coming together in their TV's finally seems to be happening in the 40W5500 – a class leading mid range performer." – HDTV
—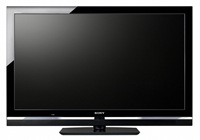 Freak Score: 9.7/10
This product is a 32" Bravia in the same family as the previous unit, on a smaller scale. The television boasts its full HD picture, networking abilities and stunning colors. The build quality on this particular unit is great and it is just an all-around well-made piece of equipment for those seeking a 32" TV.
Sony's stunning picture quality reaches a whole new dynamic level with the V5500. Experience true color that comes alive in Full HD, and start home networking with all your digital devices to open up endless entertainment possibilities. All this and it conserves energy too.
"The V5500 is an excellent alternative for anybody who wants to keep an eye on their budget. It's a reasonable choice if you don't want to shell out the prices demanded by the very best models." – Digital Versus
"With an accomplished performance in all areas, the KDL-32V5500 delivers on the promise of a class leading mid level LCD TV." – HDTV
—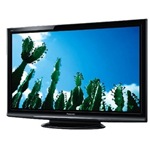 Freak Score: 9.7/10
Here's a totally rad 49.9" 1080p plasma that is working hard to defend its construction and say plasma isn't dead. It's very slim and very powerful, and since its now been out for a while, comes with a great price. Though for many, they may not be the very first company that comes to mind when you are considering what television to buy, 2009 seems to have been a very strong year for Panasonic. This is already their third model on the list and we've only gone through seven items.
Explore new ways to enjoy TV, with a variety of link functions like HDMI, SD cards, and IPTV. Enjoy the Internet contents* right on your TV. With VIERA CAST™ technology, you can enjoy online content such as videos, photos, weather and stock information through an easy-to-use Web interface that's built into the TV. No extra equipment required.* Available only in USClick here to learn more about VIERA CASTTHX reproduces movie images exactly as the movie's creators intended.
"Overall, the Panasonic TC-P50G15 is a nice plasma television that offers a smooth balance of picture clarity, color, and performance." – Electronics Made Easy
"The TC-PG15 series sits near the top of Panasonic's extensive plasma lineup for 2009." – CNET
—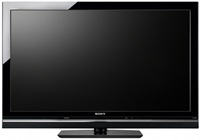 Freak Score: 9.7/10
This model comes from Sony's 46"-70" Bravia lineup, this particular television being a 46" Asian model. Personally, I find it one of the most visually appealing pieces of hardware. It's a strong contender in the line of huge TVs and has tons of connectivity options.
Slim, elegant and ultra cool, an updated draw the LINE design concept conveys just how stunning this TV looks. Accented by a subtle half mirror ornament, the deep piano black finish creates an effortlessly contemporary look to flatter any living space.
Experience picture so fluid and life-like, it's like seeing a movie from the best seat in the cinema. Viewing is smooth and sharp: you won't get any blur. There's something to keep the whole household happy.
"Add one of Sony's more successful sound performances to its frequently dazzling pictures, and you've got an excellent all-round TV that just shows what the brand is capable of when it's not being undermined by that recurring backlight consistency flaw." – AV Review
"Given that I loved pretty much everything about the 40V5500's performance apart from its backlight inconsistency, you probably won't be too surprised to hear that the big reduction in this irritation for the 46W5500, together with the addition of a fine 100Hz engine, has produced a level of picture performance that truly ranks among the elite of the LCD TV world." – Trusted Reviews
—
Freak Score: 9.7/10
Again with that red bottom honeycomb design that I don't understand, this is an otherwise great television. Samsung's second entry on the list, it's a 39.9" TV that is the several generations better model of the TV that I own. I'd love to upgrade and buy it, but hey, maybe someday. The internet television stuff is brilliant. There are a lot of advanced features in this model that make it a great buy for around $1,000.
With the Samsung 40-inch LN40B650 HDTV, you're investing in a high-quality LCD TV that offers top-of-the-line picture quality with 1080p high definition resolution. Enjoy the sharpest details and vivid color with a 100,000:1 dynamic contrast ratio for more realistic images and Samsung's Wide Color Enhancer 3 technology for a more natural rendering of colors. It also incorporates a number of innovative features to reduce the motion blur and image judder, which traditionally plague LCD HDTVs when displaying fast movement. This B650 series HDTV combines an ultra-fast 4ms (millisecond) response time with Samsung's Auto Motion Plus frame interpolation technology, which utilizes a 120Hz refresh rate helps ensure crisp, easy viewing of sports, video games and movies.
"The Samsung LN40B650 produces great-looking on-screen images, and its Internet and home-networking capabilities will keep you entertained when there's nothing good on TV." – PC World
"This is a television that we feel most people will be very happy watching on a day-to-day basis." – Reviewed
—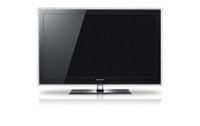 Freak Score: 9.6/10
The lowest scored television in our Top 10 still pulls in a mighty 9.6, which is a testament to the quality of televisions rated in 2009. It is a truly beautiful unit, a slim LED TV that rocks picture quality, is super energy efficient and boasts all those great new features like internet TV and multimedia networking. If anyone out there is looking to do one last good deed before 2009 ends, feel free to purchase me this television.
Samsung ultra-slim LED TVs combine breakthrough picture quality, eco-friendly design and advanced connectivity options that will keep you entertained 24/7. Including Internet® TV that allows you to receive content via Yahoo!,® Flickr,® and other online TV Widgets on screen. USB 2.0 Movie: Multi-Media Center makes it easy to watch movies, browse photos and listen to music on your TV. The Samsung UN46B7100 LED HDTV also makes it easy to be green with up to 40% less power consumption than conventional LCDs 1 . 1 As compared to 2008 similar size class Samsung LCD TVs in standard mode.
"The Samsung UN46B7100 LED TV is an astonishingly slim LED TV that delivers sharp, smooth and crisp images." – Electronics Made Easy
"Measuring just 1.2 inches in depth, the LED technology provides a very thin TV but with all the controls and features in the right place." – You Review Electronics
You can find a few thousand more TV reviews HERE on our main site.