If you just started playing rust or you are thinking about playing rust. Well, you are in the right place. Rust is worth checking out and fans are loving it. Some of you may not know but Rust is a multiplayer-only survival video game developed by Facepunch Studios. Now, I am going to give a few tips to newbies, things that I think you should know early on in the game. Let's dive into it!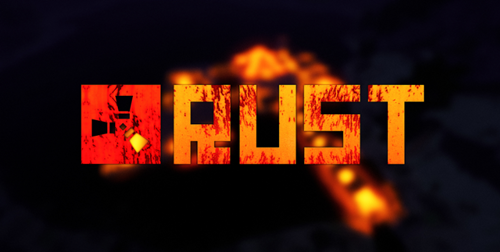 The first thing you need to realize is that you are not the only one playing and there is a chance that you may die and that's okay. And it can be even more frustrating when you collect so much loot and you get killed. But that's what the game is all about. The Grind!
Choose the Right Server!
In the beginning, you will have a lot to learn and it's best if you choose a quiet server which has less than 50 players. If you are on your own, you can join duo or trio servers because they restrict players to small groups which helps in avoiding large clans.
Another way to progress is by using a rust aimbot or auto shoot hack. But if you want to play fair, you can. Just remember that when you are playing on Facepunch's official servers, there would be cheaters present.
The Basic Stuff
Once you have collected some wood, rock, and hemp cloth; you can craft some important items first like Stone hatchet, Stone PickAxe, bow, Wooden Arrows, Wooden spears, Bandages. Avoid crafting clothes in the beginning because it would be better if you craft a bow and a sleeping bag.
All these things will help you with resources and you can heal yourself better. My favorite weapon for hunting is Bow but the spear is also good for close combats and for popping barrels.
Build Multiple Houses
Another way to grow more powerful is by building multiple houses because you can store many tools in these buildings. You can make a strategy, hide for cover, and plan ahead to destroy enemies. There is not much that I can explain here but the benefits are huge. Try for yourself, it's worth it!
Collect Items
In the beginning, you will not have any money to get started. All you can do here is loot stuff and progress. This is where a rust auto-loot hack will come handy. You will have to focus on collecting and adding them to your account. Customize your player and equip yourself with powerful weapons.
Recycler
After all this, you need to learn how to use recycler to your benefit. Before setting up your furnace and getting metal is very difficult. You can get metal by smelting iron core but getting one of those is difficult too. You can easily find these at many places like near a lighthouse, supermarket, harbor, or fuel station. It's worth selling all unnecessary items you find for cash.
Rust is an aggressively competitive survival game based on conflict and if you leave a server or your server gets wiped off for some reason. You will have to start from scratch. For competitive players who want to mix of survival and crafting. Rust is better there is.