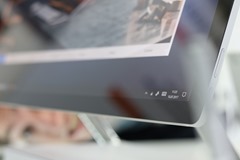 The Hidden Folders and file Feature in Windows are very useful. But what should you do if you are unable to locate your hidden files or folders? This is a common occurrence and following we are showing you how to deal with it!
Hidden Files Not Working
If you hid a file or folder in Windows 7, you should have no trouble finding them.In case you want them to show up. But in the case the file doesn't show up, then you need to work on recovering them instead of panicking.
To make sure there are no confusions, first, we are going to show you how to view Hidden files. Open the Windows Explorer, check Hidden Items in View Options. Now you will see the hidden files and folder. In case this solution doesn't work,
You have to click the View> Options > Change Folder or Search Setting > View and Select "Show Hidden Files, Folders and Drives." While at it, you have to Hide "Protected Operating Files" to view the hidden files. If this method works, then everything is fine.
This situation is typical,and it happens from tie to time in Windows 7. So instead of panicking and believing your valuable data is lost, you need to learn how you can tackle this situation.
What If Hidden Files Doesn't Show up?
In case none of the given solutions work, you need to start the recovery process
Use CMD
Start with the Command Prompt.
Type CMD in Search Box at the System Tray and hit Enter
Once the Prompt opens up, you have to Type G and enter
Type Arrib-S-H-R/S/D and hit enter. Once the blinking stops, you will go own to the drive Letter G again
By now, you will find a message that shows "Access Denied." Don't worry; this appears before the folder has a Window System Restore Point. Just leave it alone and enter your target drive to check whether you can see the hidden files or not
Change Registry Key
If the first solution doesn't work, its time you try and modify the Registry Key
Press Windows and R keys on your keyboard all at once
A search box will open, type Regedit and hit enter
Now find your way to: "HKEY_LOCAL_Machine/Software/Microsoft/Windows/CurrentVersion/Explorer/Advanced/Folder/Hidden/Showall"
Once done, you have to find checked value and assure the data is 1. If that's not the case, you have to click on the checked value and edit it to be one manually
Once you are done editing the registry, you have to reboot your machine and make the changes effective
Open Target Drive and see if the hidden files show up or not
You need to know that if you modify the registry incorrectly, it can lead to serious issues. So, you must take extra care to assure everything works up. If possible, try to back up the registry before you make any changes. This way, you will have a restore point in case something goes wrong
Uninstall Your Anti-Virus
Before you deduce you need to use a Free Deleted File Recovery Software, you have to uninstall the Anti-Virus program on your device and see if it resolves the issue at hand.
An Anti-Virus won't help your case. Instead it will make matters worse for you. So, uninstall and repeat the steps mentioned above. See whether it makes a difference or not
Run System File Checker
By chance the solutions mentioned above fail you, then there is some issue with your system. You can try to use the System File Checker and DISM tools to scan your System. See if you can find any corrupt files or codes. This might help your case.
Use a Data Recovery Tool
In case all of the methods mentioned above have failed you, its time you use a free data recovery software for windows 7. It will help you out for sure!
This program is designed to help you recover your hard drive data from several storage devices including Hard Drive (both internal and external), USB stick, memory card and much more. This tool can also help you find existing and deleted files which are not overwritten by some new data.
The tool comes equipped with four recovery modules which include Hard Disk Drive, DVD or CD Drive, Removeable Disk Drive. Among all these modules, you should go with the HD one to restore your Hidden files. You can download this tool at the given link, install and start using this tool.
Summary
We have discussed different reasons why your Hidden files are not showing up in Windows 7. We went into deep details to help you understand the root cause of these issues. To help you deal with the issue, we have presented several solutions including a premium recovery tool. It will make sure you don't get stuck again.