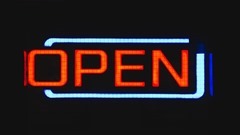 The statement "time is money" is probably one of the most important for any business. Including it is relevant for the initial launch of the online trading platform. However, in the case of a limited budget or burning, time owners and managers of online stores have to make decisions about what to direct their resources in the first place, and what you can delay. This is what we will talk about today.
Those who believe that it is easy to launch an online store. As a rule, new owners do not think much about any sales strategy. Just open the designer sites and lay out those products that they think necessary. This is an acceptable method for testing a niche or start online sales, but it is not suitable for everyone. Many stores, quickly started, as quickly and close – did not go the goods, did not calculate the budget or have some organizational difficulties.
Those who believe that the online store – it is serious. The owner studies the market, knows the competitors, trying to create the most functional store and service. Goods are selected, the range is formed – now the task is to build processes. The site is an important part of these business processes. However, in some cases, the process of launching the site is too complicated and becomes a permanent problem.
Why is it important to run the online store faster
In this article, we will talk about those who have already tested their goods, decided on a niche, collected serious assortment and wants to open a shop, which in the future will turn from small to large.
If this is your first or even second online store, it is often difficult to separate the main from the secondary. Especially when "scare" big colleagues, who have hundreds of thousands of customers in the database, Big Data, full automation, and other intricate things. Needless to say, all this functionality costs a lot of money.
However, the most important thing when launching an online store is to launch it quickly, without delay. But at the same time to fall within the limits of profitability, because the store is usually launched to make a profit.
The market situation is constantly changing. It's your choice:
a) to have time to increase capacity before such changes occur.
or
b) constantly changing the start conditions, which may become extremely disadvantageous for you.
In addition, the delay in launching the online store is your lost profit, which can be calculated approximately by the formula:
Lost profit for the period = Number of planned orders * Average order receipt – Costs of purchasing goods – Costs of advertising – Taxes and other costs
In other words, the speed of entering the market is very important for your business.
What functions are needed to launch a small and medium store site?
We have already found that the faster we start to work, the faster we start to earn. But what do I need to do on the store's website before opening it to help me earn money?
We need to define a certain starting set of functionality that is sufficient to organize sales and effective customer service. That is the MVP (Minimum Valuable Product) of your online store.
Important! MVP is not the final version of your product. It is just a startup version, where you have the most important things. As soon as you launch your store, you can start expanding it immediately by introducing new services and adding content.
Another important point – which shop should be considered small and which one medium?
In this article, we will consider that
a small shop is a point that can fully serve 1-2 people. Usually, it is up to 15 orders per day. In a small shop, it is important not to miss a single customer, full automation of processes is possible, but not profitable;
medium store – the number of orders is counted in tens per day, customers are served by several people, often there is a shift work schedule. In the medium-sized store, it is important to maximize the automation of all routine functions(find out how at https://www.mageworx.com/), gradually eliminating the possibility of errors associated with the human factor.
In front of our vision – the experience of fellow giants, large stores, where everything is complicated: personal recommendations, a complex personal account of the buyer, a sea of different actions, bonus programs, a cash back, automation and other interesting opportunities.
It begins to seem that all this is absolutely impossible to do without, and all this costs a lot of money and is being developed for a long time.
And at our launch stage it is not superfluous to remember that the main goal of the store is to sell.
Perhaps in your little store and will not be at first all the amenities – but it must meet its main purpose: to sell the goods and not to prevent the owner to receive payment for it.
For example, should I start an e-mail newsletter in a newly created small shop? Also, most likely not. Let's say that you created it. How will you collect a database of subscribers, do you have a separate marketing budget? Who will send out your newsletters, is there a content manager? If not, will a regular store manager be able to make mailing lists, will he have competence? At the same time, customers who order products from you leave their contact information. You can leave it to your customers to indicate when placing an order whether they want to receive future mailings. The base will gradually accumulate.
But the average store mailing is necessary and turns into a loyalty tool – the flow of customers and visitors enough to collect the base and pay for this procedure. Periodically reminding subscribers and customers, you can increase the flow of orders.