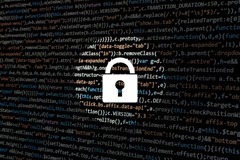 Spyware is a term used to describe any malicious software that is designed to monitor someone's personal network or data. The software runs in the background and it collects sensitive data without the consent of the owner. As a spying software can also collect your bank details while playing internet scratch cards, it's important for you to ensure that your activities are not monitored by a spying software. Keep reading to know more about it.
Secure Your System
It is important for you to have solid protection for your system. Securing your system will keep your personal information protected. Proper computer security helps prevent malware and viruses, which allows computer programs to run smoother and quicker. For your personal computer, free software should provide a good level of protection, but buying a paid or premium version will lower your system's risk of infection. Fee-based programs such as Avira and McAfee protect your system against the malicious program.
Installing an unverified freeware can expose your computer to a number of attacks. In most cases, the free application will have a check-box installation that allows the spyware or toolbar to be installed. Always verify that you're getting your freeware from a credible source before you install it.
Monitor Active Connections to the Internet
Monitoring the active connections that your computer is making with something on the internet is another best way to see if someone is spying on your system. If your computer has a Windows operating system, TCP view can help you in monitoring connections. The software shows which process on your system is connected to a specific remote address. As it may show a lot of entries, it's best to close your internet browser and cease as much web activity as you can. You can then sort the list by the remote port to detect any suspicious activity. If TCP view shows that your system is being monitored remotely, right-click on the process to end the connection.
Checking the Ports
Your system makes a connection to the internet with the help of network ports. Common ports include ports 80, 21 and 443, but there can also be other ports open on your computer. This depends on the software you've installed on your system and whether you've port forwarding rules set up. A port could also be open if you've got spy software on your computer. You can use a port checker to scan the ports on your system's network. These ports can be closed by blocking them with a firewall program or logging into your router.
You can also check the open ports by going to Start, Control Panel and then Windows Firewall. Then click on 'Allow a program or feature through windows firewall' option. This will open another dial box and it will display a list of various programs with check-boxes next to them. Go through the list to find any un-familiar program or the one that matches remote control. If you find such a program, you can stop the tracking by unchecking the box.