There is simply no denying that online gambling is here. Not only is it here, but it is here to stay. It has already practically taken over the net. You can't go anywhere these days without seeing some kind of advertisement for an online casino or sportsbook. You can't even turn on a game these days without seeing an ad or two for a casino. That aside, there are also a lot of horror stories that go along with the industry. Maybe you've heard from a friend that he or she got their information stolen. Maybe you heard that someone was cheated by their own provider. Whatever the situation is, there are a lot of horror stories that are tied to the industry. This is because the whole industry is so large that it is hard to govern. That being said, the gaming commissions have been and will continue doing their parts to make the practice safer.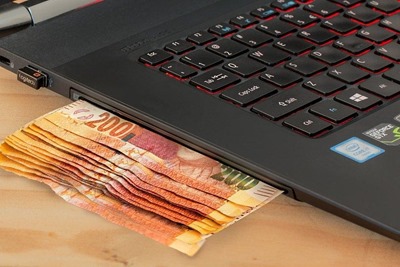 A Risk To Children
Right now, one of the biggest flaws of online gambling is that it is so widely available. Heck, anyone can gamble online. Sure, most casinos will ask your age, but how hard is it to make up a birthday? How hard is to click – Yes, I am 21 or older? It's not very hard at all and this is just one of the many reasons that the commission is bringing in new rules for online gaming firms. The commission is going to require online providers to confirm customers' ages and identities faster. As of right now, it can take an online provider anywhere from 48 to 72 hours to very someone's age. The commission has set out to change this. They say that this will not only help keep children away from gambling, but it will help prevent problem gamblers from circumventing exclusion systems.
How The New Rules Work
It looks like these new rules are set to take place on May 7th. As you learned above, it can take anywhere from 24 to 72 hours for sites like daftar sbobet to verify a customers' age and identity. The new rules set to change this by making operators verify customers' ages and identities before they can either deposit funds or gamble. This will also prevent any unverified individual from gambling with a free bet or bonus. These changes came about after BBC 5 reported on their concern with GamStop. GamStop is a system that was set up to help problem gamblers. It allows them to ban themselves from online betting platforms. However, during their investigation, BBC 5 found that most gamblers could simply bypass the system by simply changing their online information.
Improved Accuracy
These new rules are not only designed to prevent such situations as described above, but they are also designed to make it easier to collect winnings. This came about the commission received several complaints from customers trying to withdraw money from their gaming accounts. It seems that online providers were requiring customers to submit and verify certain forms of ID before they could withdraw. These new rules set out to change all of this.