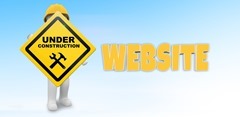 Wix is one of the best-known web builders in its category. It is a premium cloud-based website building platform that doesn't require you to have any coding skills to use it. However, like any other website builder, there are pros and cons of building a site with Wix.com. Here's a quick overview of the platform's advantages and disadvantages:
Pros of Using Wix
1. Ease of Use:

Wix has invested heavily in its platform to create an easy-to-use, intuitive drag-and-drop builder that focuses on marketing tools as well as the specific needs of small business owners.

It offers high-quality, pre-designed templates optimized for all devices, be they mobile phones, desktops or tablets. What this means is that your website automatically adapts to whatever device it's being accessed from.

2. SEO Strategies for Websites:

The Wix platform provides you with tools that you can use to attract traffic from search engines such as Google, Yahoo, Bing, and others. Using those tools, you can optimize your website according to the search engines strict guidelines (especially Google's).

You can also monetize your website and advertise multiple products and services of different brands on it, by adding, for example, banner ads like on platforms such as Click2sell.co.

3. Domain Related Features:

With Wix, you can get a free domain name for your website, but it will be a subdomain of wix.com. If you already have an existing domain, then you can connect it to your new website on Wix, and if you opt for the premium plan, then you also get hosting storage, as well as Google analytics integration to help you optimize your website's performance.
Cons of Using Wix
1. Lack of Customization:

The very thing that makes this website builder great for DIY users or non-professionals might also be its biggest disadvantage. You really cannot fully-customize your site.

There are limited templates that you can use, and you cannot create your own unique design on this platform.

Additionally, if your website is going to be a large one (say, more than 30 pages), then Wix isn't the ideal option to use, and that's because the navigation menu cannot handle such complicated substructures. The website builder has been designed to target those who need simple small-scale websites, so if you are looking for customization and depth, Wix might not be for you.

2. Migration to Another Platform is Difficult:

If you decide to move to another website building platform, then it can be challenging to export your data from Wix. In other words, if you want to move to another platform you're going to need to move your data the old-fashioned way – manually copying and pasting every single piece of data as well as content onto your new website (in the new platform).

3. Pricing Structure:

While you do have a free plan, if you are looking for advanced or premium features, then it can get quite expensive using Wix. Compared to other website building platforms, Wix's paid plans can be as much as 20% to 25% more expensive, especially if you plan to use the platform for a more extended period (a few years compared to a few months only, for example).