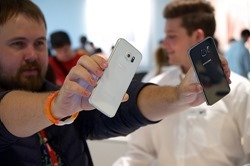 The tech rumor mill is currently turning and the speculation is that Samsung will release its next generation S mobile smartphone towards the end of February 2016.
Although nothing has been confirmed, a social media post by China Mobile highlights the major smartphone releases this year, and their projected dates, and among the predictions was the Samsung Galaxy S7.
Again, Samsung has remained tight-lipped and nothing has yet been confirmed. However, many are expecting the new mobile to launch a few days before the Mobile World Congress (MWC) 2016.
Regardless of the when and why, the Samsung Galaxy S7 is coming, but should you rush out and buy it?
Many have predicted the smartphone will look largely the same as the S6. However, for all intents and purposes, it looks as though the S7 won't be as earth shattering as the current incumbent.
So, with that mind, we've decided to conduct a practical review of the S6 by assuming the role of an online betting and gaming fan. Online sports betting and casino companies dominate the download market, so it makes sense that we put the S6 to the test by seeing how it satisfies the modern bettor.
In fact, by picking out some of its best features, we've come up with a few reasons why you probably won't have to rush out and replace it with the S7.
Speed is Crucial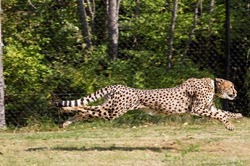 From a performance perspective, the S6 is impressive. In like-for-like tests, Samsung's product is able to outpace Apple's iPhone 6 thanks, in part, to its DDR4 memory which is 80% faster than the iPhone's DDR3.
Betting companies have embraced this technology and that's led them to release betting products where speed is crucial. For example, when you're scouring the mobile world for opportunities, such as English Premier League bets and UEFA competitions betting, it is all about speed.
Fortunately, if you're the owner of an S6, the processor is more than capable of getting you into the action more quickly. After you've downloaded an app, you'll be able to read and react to the latest news within an instant thanks to Samsung's set-up. Essentially, if you're an online sports betting fan, you need to find the best information and then act on it within an instant and, during our tests, the Samsung made it possible.
It's All About the Look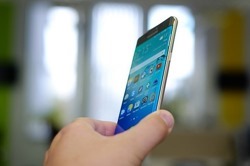 OK, so we know the S6 is quick, but speed without style is virtually worthless. When you look at the S6's Super AMOLED capacitive touch screen, you can't help but be captivated by its appearance. Naturally, when you're in the online betting world, games such as roulette and blackjack are all about fun.
Naturally, if you can't see what you're trying to bet on, it not only makes things financially frustrating (you could make a mistake) but less entertaining. One of the big rumors about the S7 is that it may feature a flexible, curved screen. If this is the case it could be a game-changer and that would make the new model a big hit with mobile gamers.
However, this is still an unknown at this point and the current set-up, with its 16M colors and 1440X2560 pixels is more than enough to make any game you play look crisp and clean.
You Need Juice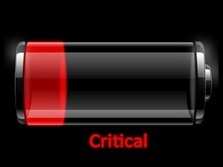 Finally, if you're contemplating ditching your S6 for the S7 and become a mobile betting and gaming geek, then you're going to need staying power. Like a top-class athlete, endurance is crucial in the sports betting and gaming world and that's one of the areas where the S6 has fallen down.
The numbers suggest it has 17 hours 3G time, but when you start playing games that number drops to around the 10 hour mark.
Rumors are that the S7 will have a liquid cooling unit and that will help give the phone a longer battery life. If you're a gamer then this is great news as it will mean you can stay in the action for longer. Moreover, if you're a sports bettor, more juice means more bets and, potentially, more money in your back pocket.
If there was one area we think the S7 trumps the S6 in a significant way it is its battery life. However, if you're a betting fan and don't want to dip into your bankroll to purchase the S7 in February, our advice is that you probably won't have to. The S6 was a breakthrough device for Samsung and helped put the company back among the smartphone elite and, if we were you, we wouldn't rush out and spend hundreds on the S7 unless you're due for an upgrade.
Picture Credits:
"Samsung Galaxy S6 Edge" (CC BY 2.0) by Janitors
"IMG_2269" (CC BY 2.0) by ChrisMiller513
"Samsung Galaxy S6 Edge Plus" (CC BY 2.0) by Janitors
"Critical Battery Icon old laptop" (CC BY-SA 2.0) by IntelFreePress