Online casinos have become the latest gambling trend due to their unusual convenience, large game selection, free bonuses as well as other perks. There is a huge competition on the online gambling market, as there're countless sites offering their betting services.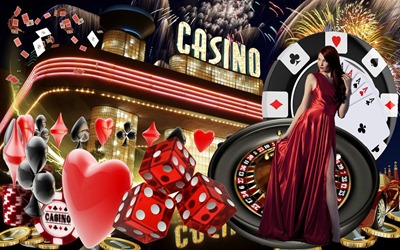 The initial method of making a selection is spotting the ones which are rogue, infamous for their illegal and unfair terms and conditions. These shady casinos aren't immediately showing their real face, but wait for the right moment until they turn you into their loyal user.
In order not to be fooled by rogue online gaming providers, follow these tips which enlist the most common signs of dealing with a fake site.
No license
The first sign of a rogue online casino would be lacking a license, which is required for operating in accordance with law regulations. The ones being licensed provide their users with the possibility of filing a lawsuit in case of an issue with money transfer or data privacy, which automatically indicates lower chances of getting tricked.
Each legitimate gambling website has a proof of their license, posted in certain section of the site in the form of a link, leading to the authorities which issued it. Don't forget to check if the link is functional and to which page it leads, as many sites provide a link in the hope of never being opened by their users. Therefore, spare a few minutes to check its credibility, as no site is worth trusting. Visit this page to see who has the role of a gaming control board.
Slow or no payments
The most amusing fact about shady online casinos is that they aren't rogue in the beginning. They do everything regularly in terms of payouts and bonuses, until they decide it's the time to start being greedy. Their exemplary method of work serves as a bait to attract and keep users for a while before commencing their foul play.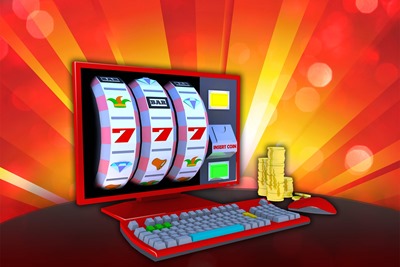 The initial sign of changing their tactic is gradually becoming slower in their payments. In case their payouts take much longer than the previous ones, you certainly have a reason to raise the alarm. Naturally, there's a slight of a valid cause for their delay in payment, but this is probable only if the delay happened a few times, after which they got back on track.
Anyhow, once they start promising deadlines of providing you with the money, which they fail to deliver, you should immediately break off any relation. The longer you wait to get your payout, the more likely you are to fall into debt. If you don't notice any casino's action related to receiving your payment for a longer period of time, it's more than clear that you should stop betting there.
Check the web for scandals
The internet is undoubtedly the most efficient way of discovering whether an online casino is rogue. The minute when a gambling website is noticed of altering its way of work in a negative connotation, it becomes part of the red-flagged casinos' list. This list can be found online and it's constantly updated in accordance with the latest scandals. Even if an online casino makes the slightest alteration of its terms and conditions, it's placed on the list at once.
Online casinos' reviews are another method of checking their credibility. There are plenty of users who have the habit of writing reviews after using gambling sites. However, not all of them are to be trusted, as many gamblers who are frustrated or disappointed after their consecutive losses, are often the ones who write extremely bad reviews. Therefore, before you start trusting them, make sure you read multiple reviews in order to get a realistic picture on the site's trustworthiness.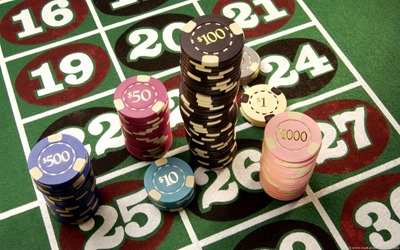 Alteration of terms and conditions
Although most internet gamblers prefer the instant-play online casino utan registrering type, they are still supposed to know its terms and conditions, as rogue casinos have the habit of altering them in accordance with their needs, not the rights of their clients.
The most prominent alterations are done regarding the bonuses' terms, as almost every online casino provides its users with free bonuses upon fulfilling certain conditions and they should be clearly stated in their policy. However, when they notice that an increasing number of players is winning bonuses, which doesn't exactly go in their favor, they alter their terms and conditions at once, without giving any notice to their users.
Therefore, the minute your gambling site changes its terms without letting you know, it's time to look for another more reliable provider.
Lack of deposit options
Online casinos are supposed to provide their users with an extensive range of deposit options, starting with credit cards and finishing with bitcoin. There are even sites which have the option of purchasing a voucher in cash and then use it as a method of down payment.
The most effective way of discovering whether the gambling house has reliable deposit options is checking if PayPal is one of them. Renowned money transfer platforms such as PayPal, don't do business with shady casinos at the risk of damaging their reputation. Thus, you should be provided with a few credit card options, money transfer options as well as bitcoin. The gambling houses which only accept one or two deposit methods are to be suspected at once.
Extremely high bonuses
Although online casinos are known for their bonuses which is a major advantage over the land-based ones, they aren't supposed to be surreal. Make a comparison of bonuses between various gambling sites and you'll immediately notice the ones which stand out.
Don't be tempted by the high amount of money, as they're certainly fake. Also, if the site continuously showers you with bonuses, even when they are uncalled – for, it's a sign of being shady.
Conclusion
Using these tips to spot rogue gambling sites is the first thing to do upon entering the world of online betting.
Keep your eyes wide open!