Looking for the best free web hosting company? Want to test your startup by making its footprint go digital? Or are you a budding blogger who needs a simple tool to enhance online presence? With expanding markets and exponential growth of web presence of competing businesses, it is high time that you go online and reap the benefits of consumers buying goods and services on the web. Even if you do not intend to get your footprint digital, there are some free web hosting services available that will help you do the mock rounds, and you can decide yourself later. Consequently, there are some free web hosting companies boasting about their free packages and paid membership benefits. Let's take a look at the three best free web hosting service providers and conclude the winner towards the end.
Freehostia
It is one of the reliable companies existing for many years and has arguably a large customer base.
The free plan of Freehostia is called Chocolate and subscribing to this plan will fetch you 250 MB of disk space, 6 GB of bandwidth per month, compatibility with PHP and MySQL.
You also get three email accounts which are POP3 or IMAP support. The server time guaranteed is 99.9%, and the company claims a 24 x 7 user support.
There are three paid subscriptions offered by Freehostia – Lovebeat, Wildoney, and Superbeat.
All these three subscriptions offer distinctive and more inclusive features with bigger disk space and bandwidth making it easier for you to host a medium and large website with complex functionality. You can access this website by clicking www.freehostia.com.
A major demerit of Freehostia is the fact that the disk space is too low and not all the latest languages are supported by the company which makes it usable only for a limited type of small-sized websites. Although the company boasts of 99.9% uptime, in reality, you may not witness the same as this figure is determined in experimental tests and not based on real performance. This essentially means that your website will be down for a significant amount of time leading to loss of customers and business.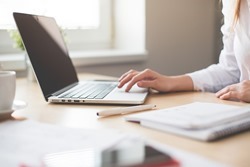 AwardSpace
This is another extensively used free web hosting company having a wide customer base and fans all across the world.
This company calls itself a pioneer in the web hosting industry with more than 14 years of expertise.
Their free web hosting plan comes at zero cost and is entirely ad free without any hidden terms and conditions.
However, it is essentially meant for beginners and amateurs who want to test the hosting service and see if it is worth investing in the premium packs.
It offers 1 GB of disk space with 5 GB of bandwidth. You also get one domain along with three subdomains and one email account with an added feature of the spam filter.
The database supported is MYSQL (version 5) which is available only one in quantity. Free Joomla and WordPress installer is provided, and the services are 100% ad-free.
However, you cannot host e-commerce which is one of the biggest demerits associated with this website. Also, some reviews have indicated poor customer support, and most of the above mentioned desirable features are available only with paid subscriptions. Similar to the case of Freehostia, this company too fails to support all the latest languages which make it difficult to host all types of websites. Click on www.awardspace.com to know more about the features and suitability.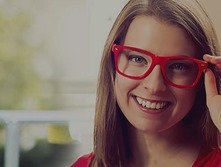 000webhost
This is arguably the world's most popular free web hosting services used and recommended by millions of customers across the world.
The reason behind this company's grand success is its versatility, reliability, brilliant customer support, ease of use, unbeatable bandwidth and server uptime, ad-free service, automatic installer, free website builder and extremely useful blog.
000webhost.com guarantees a peak server uptime of 99.9% with an average of 99.5% for real, unlike the above two free web hosting service providers.
It is a highly versatile software which completely supports all the latest languages such as MySQL, Zend, PHP, Curl, GD2, fopen(), XML, PHP sockets, .htaccess, loncube Loader, etc.
It also offers free 1000 MB of disk space and 10 GB of bandwidth without any secreted terms or conditions. This essentially aids you in supporting million page views per year and provides a seamless service to the potential buyers.
The way this free version has been designed, it is likely to fit even the most amateur or a highly skilled professional's growing needs and comprehend the simple user interface easily.
All services are truly advertisement free, and additionally, you also get a chance to make some money via AdSense ads.
The free automatic installer makes it very easy for you to make changes in the website through simple clicks and add an online forum, gallery, FAQs, Feedback, etc. with more than 60 popular subscripts supported like Drupal, WordPress, Photo Gallery, OS Commerce, etc.
No credit card or debit card or financial statements are required to avail the free services.
With all the unbeatable positive features provided by 000webhost.com, there are still some areas where this company lets you down when it comes to the free version. Firstly, the free version runs very smoothly only for small and medium-sized websites. Secondly, some of the more advanced tools for better support are available only with the premium pack. Moreover, you do not get access to data analytics and report generation in real time to understand whether you are reaching your goals or not. To get such features, you are compelled to buy the paid subscriptions.
The Winner – 000WebHost!
This is because all of the above listed potential benefits with free version outweigh the demerits if you want to operate a medium or small sized business. Moreover, 000WebHost has been ranked #1 consistently by TechRadar and other independent technology websites and recommended by various professionals, beginners, and self-learners!