Even if you have the best CPU for your gaming pleasure it is still not complete without a good monitor. Most gamers would invest only in their CPUS but without having a quality screen to go with your high-end CPU you will never see the visuals your graphic card can offer. The best part about the monitors is that they last longer compared to CPUs. Most CPUs are easily phased-out when a new high-end product comes out but if you have selected the right monitor you can use that for a very long time. Not only will you enjoy playing your games but it will also let you save money. Since so many products coming out on the market claim that they have the best stuff, it can be confusing when it comes to choosing the best gaming monitor. Here we have come up with a small list of recommendations to narrow down your choices and will get you closer having  a complete gaming experience.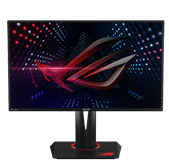 ASUS ROG Swift PG279Q
This monitor is one of the best that money can buy, which makes it expensive. Although it can put a hole in your pocket, you can be assured that it is money well spent. It has excellent image quality having a 27-inch monitor with 2,560 x 1,440 display, 65hz refresh rate and 4ms response time. It also runs on G-SYNC technology. This sweet creation of man can satisfy almost all gamers.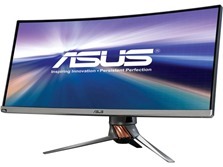 ASUS ROG Swift Curved PG348Q
The top of the line in the ASUS ROG monitor series, this monitor is a lot more expensive compared to the other ASUS ROG monitors. It features a 34-inch ultra-wide QHD and a sexy curved monitor with a 21:9 aspect ratio of panoramic gaming. It has NVIDIA G-Sync display technology and a 100hz refresh rate for silky smooth and fast gaming visuals. A perfect match for your perfect CPU which will give you the best gaming experience.
Acer XBH270H
Acer is not behind when it comes to PC gaming merchandise. XBH270H has a 27 inch 1920 x 1080 TN panel monitor and displays an impressive color and brightness. It is laced with NVIDIA G-Sync technology and has a 144Hz refresh rate which makes the screen able to redraw frames at more than twice the rate of standard panels. This monitor is cheaper compared to the other top of the line monitors but can still go toe to toe with them.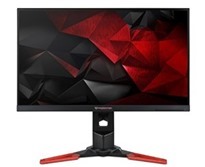 Acer Predator XB271HU
Acer predator is definitely a monitor built for only gaming. Not only does it feature the high refresh rate you have in gaming monitors but it also gives a great image quality you associate with an IPS panel. It features a 27 inch IPS panel with 2560 x 1440 p resolution, and a 165 Hz refresh rate. It also has a fully adjustable stand with the VESA mount. It also includes NVIDIA G-Sync technology to avoid image tear and stutter. It may have a high price but it justifies the cost in every way. This monitor has proven to the gaming community that Acer can cater to the needs of gamers around the globe.
Dell 27 S2716DG
This dell monitor lets you experience sharp and uninterrupted moving images thanks to the NVIDIA G-Sync Technology. It features a 144Hz for sharp and lag-free graphics that will perform better with your PC's graphic card. You can enjoy the game thanks to the 27 inches with 2,560 x 1440 TN display. Since Dell has not produced any gaming monitors in the past, this monitor has put them into the PC gaming market. This monitor has met all the requisites a gamer is looking for in a monitor which is an outstanding monitor for a company that is still new in developing PC gaming products.