When zooming in on the Swedish Fintech company, Trustly, it is clear that the entity has built an undefeatable empire taking Europe by storm.
This article will explain what Trustly is and how the company grew over the last few years. We'll also discuss how to use it and when you can use Trustly. Lastly, we'll take a look at what the company plans for the future.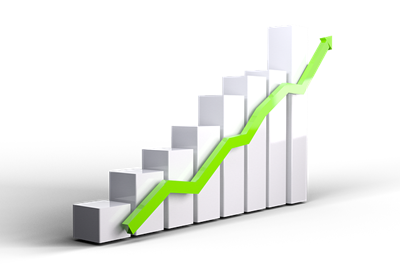 What is Trustly?
This year, Trustly celebrates 13 years in the industry, as they became Established in 2008.
The Trustly headquarters is in Stockholm, Sweden, with regional offices across Spain, Malta, Finland, Germany, and the UK.
The company aims to make online payments fast by bypassing the need for bank cards or e-wallets. They also offer cross-border payments to clients from 29 European markets. With Trustly, clients from more than 3,000 banks can make payments and receive money directly to their bank accounts.
Trustly helps online businesses to reach bigger audiences by offering instant transfers and multi-currency functionalities. They also focus on customer experience by speeding up the checkout process when shopping online.
Company Growth
Trustly is growing rapidly, as its name appeared on the Financial Times's 1,000 lists for two consecutive years. Recently the company reported a 42% growth in revenue for 2020, with a net income of approximately 1.97 billion Swedish crowns.
Currently, the company has over 280 employees. It also has several milestones under its belt. These include the release of Pay N Play and a new partnership with numerous payment platforms with entities such as PayPal and TransferWise.
How Trustly Works
With Trustly, you can make instant transactions to or from affiliated businesses. You don't have to open a Trustly account, and it doesn't require your personal details, as it works via your PayPal, TransWise, or bank account.
So, If you want to make a purchase, you can select Trustly when choosing a payment method. Next, you can choose your bank or payment service that you would like to use and proceed to enter your username and password of the specific account.
When Can I Use Trustly?
Trustly connects itself with several travel sites, e-commerce, and financial services. You can use their service for anything from online shopping to booking hotels. In 2018 Trustly launched a Pay N Play feature that offers users instant payment to gaming sites and Pay N Play casinos. The feature has taken casino and sports betting fans by storm, and you can find which of your favorite operator use it with bestnoaccountcasinos.com/sv/
Is Trustly, Trustworthy?
In a tech world where scammers are lurking around every corner, it is vital to check out the safety of any payment methods, no matter how legitimate they claim to be. In terms of consumer protection, Trustly is 100% safe and licensed.
The company uses secure encryptions that banks also use, and Trustly also holds a Payment Service Provider (PSP) license.
Trustly Prospects
Trustly has had a very successful run, and the company is aiming to make its services available to more countries worldwide. The Fintech company is also planning to launch an initial public offering(IPO), potentially increasing the company's worth to €9bn.
Conclusion
With Trustly's significant growth and increased income, it checks every box to become one of Sweden's next tech giants.