Happy Wednesday! It's over the hump day which means the week is half over and I've got the new list of products added to our maid site. We've got a few new Pioneer products along with stuff from HP, Samsung, Olivetti and Pentax.
Let's get this started with a laptop from Lenovo:
The Lenovo ThinkPad X220 is a business laptop that was unveiled in 2011. Releasing in April 2011, this model forms part of the ThinkPad X Series of notebooks. Featuring a 12.5-inch widescreen, this laptop is powered by the new Intel Core i5 i5-2520M CPU. It has an improved keyboard. It features an HD webcam. It is equipped with a DisplayPort. Weighting at 3.3 pounds, this laptop is equipped with 4GB of RAM. It works on Microsoft Windows 7 Professional. It runs on Intel HD Graphics 3000. It features Bluetooth and Wi-Fi. There are three USB ports, Ethernet and an SD card slot that are featured on this laptop. It has a Fingerprint reader. It is powered by a 63WH battery (6-cell) battery that can last for 8 hours 40 minutes. It is available with a one year parts and labor warranty. This laptop measures 12 (L) x 8.2 (W) x 0.5-1.5 (H) inches and weighs 3.5 pounds.
https://technogog.com/laptops/lenovo-thinkpad-x220/
Next we have a desktop computer from HP:
The HP Omni Pro 110 is an all-in-one PC that is ENERGY STAR® qualified and EPEAT® Silver rated which helps reduce impact on the environment. It sports a 20" diagonal widescreen, HD anti-glare display, and has integrated high-performance speakers, webcam and microphone that let users stay in contact with friends and family via chat and video conferencing. The unit is also equipped with Intel G41 chipset and Intel processors, runs Windows® 7 Operating System, a hard drive up to 1TB and up to 4GB DDR3 SDRAM memory. The PC can also be customized with optional SuperMulti LightScribe DVD Writer drive and integrated 6-in-1 media card reader to transfer and backup files, and comes with HP ProtectTools for Small Business (optional) for multiple security modules.
https://technogog.com/desktop-computers/hp-omni-pro-110/
Here's a tablet from Olivetti, I want a decent tablet all of the ones I get for review I can't keep..
The Olivetti OliPad is an Android tablet that features a 10-inch touchscreen display and 3G, Wi-Fi and Bluetooth connectivity. The support access to a broad range of applications (which are pre-installed or may be downloaded from a dedicated App Shop) and allows users to websurf, social network, and access multimedia, published content, and supports full HD video playback.
https://technogog.com/tablet-computers/olivetti-olipad/
Then let's see a couple new products from Samsung, a cell phone and a bluetooth headset.
The Samsung Galaxy Pro is a smartphone that supports HSDPA 7.2 Mbps 900/2100 and EDGE/GPRS 850/900/1800/1900 network and runs Android 2.2 Froyo operating system. It is powered by 800 MHz processor, supports a 3.0 megapixel camera, auto focus, and camera functions such as Single Shot, Beauty Shot, Panorama Shot, Smile Shot, and Action Shot. It support MPEG4/H.264/H.263/WMV/RV/DivX/Xvid video format and supports WVGA at 30 fps playback. The smartphone records QVGA 30 fps videos, and supports MP3, AAC, AAC+, eAAC+, WMA, and RA audio format. It also has a 3.5 mm ear jack and speakers, stereo FM radio with RDS, voice recorder, Microsoft Exchange ActiveSync, ThinkFree Editor and gives users access to Android Market.
https://technogog.com/cellphones/samsung-galaxy-pro/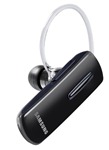 The Samsung HM1610 is a headset that features enhanced audio technology that provides users with improved sound quality and speech intelligibility. It features audio noise cancelling technology for in-channel noise reduction and tonal voice quality enhancement, which makes incoming voice tangible even in high background noise environments. It also features wind noise reduction and noise cancelling for the microphone that improves audio quality in the presence of wind speeds up to 6mph. This improves signal to noise ratio of microphone audio in the presence of wind by up to 20dB.
https://technogog.com/headphones-headsets/samsung-hm1610/
next we have a digital camera from Pentax: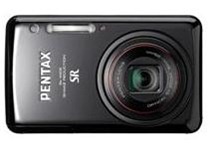 The Pentax Optio S1 is a fashionable 14-megapixel digital camera that was unveiled in 2011. Equipped with a 5x optical zoom lens (28-140mm), this digital camera has a 14 megapixel sensor. With a 2.7-inch LCD, this digital camera allows for 720p HD video capture. Releasing in March 2011, it is able to record at 30 fps. Available in a unique design, this camera from Pentax comes with many advanced functions. With the 14 effective megapixels, this camera features the Shake Reduction system. It comes with the anti-shake protection. It has the Face, smile, and blink detection technology. It is equipped with a new High Dynamic Range (HDR) mode. It supports 720p HD video recording and has a dedicated record button. It is available in chrome, black and aquamarine green designed in a high-quality aluminum-alloy housing.
https://technogog.com/digitalcameras/pentax-optio-s1/
Lastly we have four A/V Receivers from Pioneer:
Streamlined and beautiful, the Pioneer VSX-821 delivers amazing home theater performance at an unrivaled value. And with Apple®-compatibility, not only will it enhance your home theater experience; it will expand the possibilities of where that experience can come from. Turn it on, and listen to the future of sound. A future that takes you exactly where you want to go: closer than ever before to what the artist intended.
https://technogog.com/a-v-receivers/pioneer-vsx-821/
As elegant as it is advanced, the Pioneer VSX-921-K delivers amazing home theater performance at a surprising value. With connectivity options for all your latest high-definition home theater components, and digital 1080p upscaling from any source, the VSX-921-K does two things remarkably well: It takes performance further, while at the same time bringing you closer to exactly what the artist intended.
https://technogog.com/a-v-receivers/pioneer-vsx-921/
With clean, compelling lines, the VSX-521 has been streamlined to look as elegant, modern and state-of-the-art as the technology inside. Technology designed to serve one singular purpose: to get you closer than ever before to the artist's true intent.
The VSX-521 is fully ready for wireless Bluetooth audio from virtually any A2DP profile Bluetooth device, including iPod®, iPhone®, iPad®, smartphones, laptops, etc. With the Pioneer AS-BT200 Bluetooth adapter, you can untether yourself from cables and inputs. And you'll enjoy near cd-quality with Sound Retriever AIR technology, created specifically to enhance Bluetooth audio.
https://technogog.com/a-v-receivers/pioneer-vsx-521/
The new Pioneer VSX-1021-K receiver is the answer to a home theater enthusiast's prayers. Delivering remarkable performance in an elegant package, it's a receiver designed with advanced technology that performs exquisitely in the moment, while at the same time never taking its eyes off the future. Its state-of-the-art, forward looking features get you closer to exactly what the artist intended in a way that has never been possible. Until now.