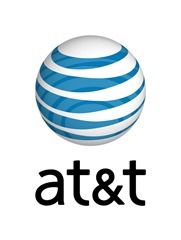 Yes I/We are in Pittsburgh so I have to post about this and also I'm an AT&T customer. RootMetrics recently ranked AT&T as #1 overall for its combination of call, text and mobile Internet performance. I'm not sure if that's right or if they are that good, but I can get call in my home so that's what counts to me. I tried two other carriers before and was rarely able to get phone calls in my house, but with AT&T I can so I'm sticking with them for now. I just wish they could give me a better discount on a new phone since I've been with them for so long, but no only NEW customers get the good discounts on phones… oh well..
A newly released report shows AT&T* wireless customers in Pittsburgh are enjoying the highest ranked local network. An independent mobile research and testing organization today named AT&T's wireless network for top honors. Seattle-based RootMetrics ranked AT&T highest for overall – call, data and text – network performance in Pittsburgh.

The RootMetrics wireless network performance study for Pittsburgh named AT&T as the overall RootMetrics RootScore® Award winner for its combination of call, text and mobile Internet performance.** The RootMetrics award is based on analysis of 53,211 wireless test calls, texts and data transmissions conducted during March, 2015.

"AT&T was ranked highest in our March, 2015 tests of overall network performance in the Pittsburgharea. Our overall RootScore Award looks at data, call and text performance across all data network technologies, including 4G LTE. We look at performance from the consumer's point of view, and AT&T offered a very strong overall performance for those in Pittsburgh during our tests," said Bill Moore, president and CEO of RootMetrics.

AT&T launched 4G LTE*** in Pittsburgh in September 2012.

"Our customers depend on their wireless service to help manage their busy lives," said J. Michael Schweder, president, AT&T Mid-Atlantic. "They want service they can depend on as they travel in thePittsburgh area. We are happy to see our network investment is paying off and our customers are getting top-ranked wireless performance."

"We're proud that AT&T has the most reliable 4G LTE network and the nation's strongest LTE signal, allowing customers to do the things they love on their LTE wireless devices such as stream music and videos or surf the Web. And we continue to invest in our network, contributing to local job creation and boosting economic development."

AT&T invested more than $175 million in its Pittsburgh area wireless and wireline networks from 2012 through 2014, and we'll continue investing to give our customers the best possible experience.

*AT&T products and services are provided or offered by subsidiaries and affiliates of AT&T Inc. under the AT&T brand and not by AT&T Inc.

** Pittsburgh RootScore Report April, 2015. Performance rankings of four mobile networks rely on scores calculated from random samples. Your experience may vary. The RootMetrics award is not an endorsement of AT&T. Visit www.rootmetrics.com for more details.

***4G LTE availability in select markets. LTE is a trademark of ETSI. Learn more at att.com/network.

Reliability and signal strength claims based on nationwide carriers' LTE. Signal strength claim based ONLY on avg. LTE signal strength. LTE not available everywhere. Global coverage claim based on offering voice and data roaming in more countries than any other U.S. based carrier, and offering the most wireless smartphones and tablets that work in the most countries.