BitFenix products have gotten excellent reviews from what I've seen, and now you can get them in North America easily through several online stores.
This past January, BitFenix launched its own online store to supply a limited quantity of BitFenix products to US customers. Today, BitFenix is proud to announce that eight retailers from the US and one from Canada are now offering award-winning BitFenix products.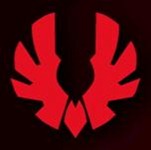 "It's been a long time coming, but we are glad to now offer more choices for BitFenix fans in North America to get their hands on BitFenix products. Rolling out our products to more locations makes it easier and more economical for users to purchase BitFenix," says David Jarlestedt, BitFenix Product Manager.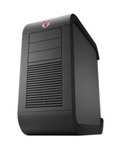 Here is a list of North American retailers offering BitFenix products so far:
USA
· Ultimate PC Cooling (http://bit.ly/fJYo8t)
· Xoxide (http://bit.ly/f61QZQ)
· Performance PCs (http://bit.ly/hIrcqM)
· Frozen CPU (http://bit.ly/geZmIm)
· East Luna (http://bit.ly/gsnEox)
· Heatsink Factory (http://bit.ly/grjMSB)
· 2CoolTek (http://bit.ly/h4iFr7)
· Sundial Micro (http://bit.ly/fBsEtQ)
Canada
· NCIX (http://bit.ly/fy7yzb)
Products are currently in stock and available for immediate shipping. For a complete list of retailers carrying BitFenix products so far, check out: http://www.bitfenix.com/global/en/about/wheretobuy.
For more information on BitFenix, visit: http://www.bitfenix.com.