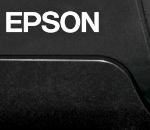 The projectors are the Powerlite 1260 with an MSRP of $749 and features WXGA resolution at 16:10, and the $649 Powerlite 1220 with XGA resolution. Both of the projectors have USB plug 'n play instant setup for PC and Mac, and they both have an additional USB port for storage device to connect to. The 1260 also features an HDMI port, hence the higher price…
The new PowerLite 1200-series offers several performance and convenience features for entrepreneurs, small businesses and mobile professionals, including:
– Positioning Flexibility: Automatic keystone correction and 1.2x optical zoom for easy setup
– Convenient Control: Direct Power On and Off allows for an installed projector to be powered on and off with a flip of a wall switch; Instant On/Off® enables presenters to avoid delays when starting and finishing presentations and be up and running in only five seconds; A/V Mute Slide instantly turns off the sound and images to create a quick pause in the presentation, conserving lamp life and energy, and helping to save costs
– Easy Portability: Sleek, compact design and included carrying case offers easy portability and protection
– 3LCD Technology: Features the latest, 3LCD, 3-chip technology to deliver amazing, true-to-life color and detail for powerful presentations; the 3LCD light engine efficiently uses available lamp light to create stunning images; in contrast to 1-chip DLP technology, 3LCD requires, on average, 25 percent less electricity per lumen of brightness3
– Extended Lamp Life: Using Epson's exclusive E-TORL lamp technology, the lamp life can last up to 5,000 hours4 in economy mode, helping to maximize presentation time
Availability and Support
The Epson PowerLite 1220 and 1260 are currently available through national resellers, mail order, and distribution and are part of Epson ImageWaySM Partner Program. Epson's PowerLite projectors come with a two-year limited warranty that includes two elite technical support services – two-year Epson PrivateLine® phone support where projector owners can directly access an expedited support telephone line by using a phone card that is included with the product, and a two-year Road Service projector replacement program that includes projector exchange in one business day. For additional information about the new PowerLite 1200-series projectors, visit www.epson.com.