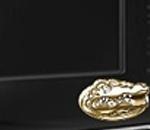 A couple days ago I told you about Marvel themed monitors and HDTVs, today we now have college sports themed HDTVs.. When will it end? Seriously though they look cool, I'm not into college sports, but if you are you might want to check these out, and the best part is they are offering buy one get one free deal for a limited time! That's just plain awesome right there! Even though I'm not into college sports, the deal is just too good to pass up really, how many times can you get two HDTVs for the price of one?!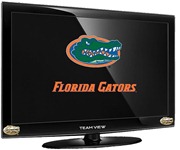 Roundtable Concepts has launched RTC View, the Officially Licensed Collegiate LCD & LED HDTVs, now available @ www.rtcview.com. Currently HDTVs are available with the Florida State Seminoles, Florida Gators, Miami Hurricanes and University of Central Florida Knights. Your favorite teams logo is embellished on the bottom two corners of the frame and is offered in 22", 32", 42" and 55" LCD HDTV screen sizes as well as 40" and 46" LED HDTVs. Now here's the cool part, not only does the team logo appear on the casing but when you power on the TV, the school logo appears on the screen for approximately 8 seconds. In addition to this launch RTC View is running a limited time promotion at www.rtcview.com for a limited time only, BUY ONE LCD/LED HDTV AND GET A SECOND FREE!
Order online at www.rtcview.com or call 321-363-3794 for more info.
Web Site: http://www.rtcview.com/