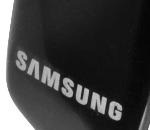 And yet another Bluetooth headset is announced today, this one is from Samsung and it's called the Modus. It sound interesting, but it looks rather plain.. It features proximity pairing, noise cancellation via dual microphones, multi-point technology, with 6 hours talk time and 200 hours of standby time. It's both mono and stereo, how, well there's an included ear bud headset so you can listen to music in stereo over bluetooth.
The Modus, featuring a sleek and stylish fluid design, is intended for consumers looking for a conventional noise-cancelling Bluetooth headset with the capability to stream stereo audio. It can be worn as a mono-style headset for placing and receiving calls and readily transforms into a stereo Bluetooth headset when connected to the included stereo ear bud headset for an enhanced audio experience.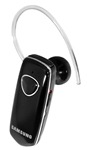 Key Modus Product Features
Mono & stereo dual headset
Removable ear hook
Multiple sized ergonomic rubber ear buds for added comfort
Stereo earbuds with minimal wires and clip to secure wires in place
Advanced multipoint technology connecting to two phones
Audio streaming
Bluetooth version 2.1+EDR
Noise reduction: 2-Mic NR/EC
Talk & standby time: 6h/200h
AVC (Auto Volume Control)
Profile: HSP, HFP, A2DP
Power switch
Micro USB interface
Battery level check
Proximity pairing – place phone and headset within 6" and auto pair.