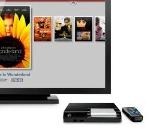 Netflix, YouTube and more are now accessible with the Seagate FreeAgent Theater. They're also improved things a bit like a redesigned homepage, skipping faster, WMA Pro support, Motion JPEG and PNG support as well.
Following in its tradition of allowing consumers to sit back, relax, point, click and enjoy as digitally captured memories and favorite movies come to life, the FreeAgent Theater+ HD media player includes user interface and feature enhancements for video, photo and music navigation.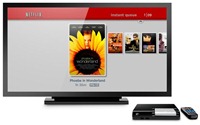 The new capabilities include:
Improved MP3 cover art and tagging
Redesigned homepage view featuring better access to Internet and network applications
Redesigned thumbnail view for easier browsing of movies, pictures and music
Skip time option when watching movies to jump forward by 20 minute intervals
Ability to create screensavers using personal photos
Easy sorting of files when browsing network attached devices
UTF 16 character support
Ability to skip by 1000 items for faster browsing of files
WMA Pro audio support, enabling sound in the most of high definition of WMV files
Motion JPEG support commonly used by Digital Cameras and multi-compression PNG file support
About Seagate
Seagate is the worldwide leader in hard disk drives and storage solutions. Learn more at http://www.seagate.com.