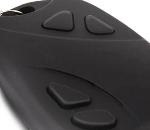 This thing is tiny, just the type of product you might want handy when doing some espionage work, or just playing around video recording people while they don't know… You can capture both still and video images, it comes with a 2gb microSD card, but you can expand up to 8gigs for even more recording time. I can think of many uses for this little gadget that i won't mention here, but I'm sure you get the idea..
Swann Security, the global leader in security monitoring solutions, proudly debuts its latest covert surveillance offering – RemoteCam. Designed to look like an actual car remote control with keychain, the RemoteCam stealthily records and captures both videos and still images, making them easily shareable with the rest of the world.
Swann's RemoteCam captures color videos in AVI format and color still images in JPEG format with the press of a button. The device comes with a 2GB MicroSD card, capable of recording up to 25 minutes of video. Users can also expand the memory up to 8GB via a separate MicroSD card.
Powered by a rechargeable Lithium-ion battery, the RemoteCam can record for 60 minutes on a single charge. Included in the box is a USB cable which enables both charging and transfer of footage to a PC. From there it's easy to upload videos or still images to your favorite content sharing or social networking websites.
Additional RemoteCam™ Specifications
•    Video resolution: 720 x 480
•    Video frame rate: 30 fps
•    Video Bit rate: 6,500 kbps
•    Still image resolution: 1280 x 1024
•    Image file size: Approx. 350 kb
•    Dimensions: 2" x 1.2" x .5"
•    Weight: 0.8 oz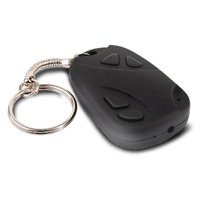 Swann's RemoteCam™ has a MSRP of $99.99 U.S. / $99.99 CAD and will be available through Swann's network of retailers.
For more information on Swann's RemoteCam go to www.swannsecurity.com.