It's a new year so time to do a bit of cleaning isn't it? Start the new year off right I say, and what better way to do that than make some money by getting rid of your last gen products right?! Take My Mac is a service that will let you trade in your old Apple products for cash.
Take My Mac, http://takemymac.com, announces their new, hassle free, and environmentally conscious online service dedicated to anyone seeking to trade in new, used, and broken Apple devices. By focusing directly on the Apple niche, Take My Mac provides a satisfying way to sell Apple products. The company eliminates the expensive and exhausting selling process for all consumers who would endure the selling process themselves.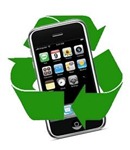 By providing this reliable, free service throughout the United States, Take My Mac ensures that the selling/recycling process is fast, secure, simple, and highly rewarding. For assurance, Take My Mac will gladly take all Apple electronics without hesitation. When consumers fill out a detailed form describing their device on the service's website, Take My Mac promptly replies back with an above market value quote that exceeds offers from many competitors.
If the consumer accepts Take My Mac's quote, free shipping is provided for the device being traded in. After Take My Mac receives the device, an inspection process is performed to confirm the initial value, following an issuing payment either by Paypal or check to the device's old owner. After payment is sent, the customer has successfully sold their Apple device.
Overall, Take My Mac is devoted to meet the needs of all customers. The service has served hundreds of satisfied customers who are overjoyed with how simple, straightforward, and friendly the trade in process is.
Rob H. from Los Angeles, California happily testified, "This was a most pleasant surprise… an online buyback service that not only caters to Apple products, but also offers a quote that far exceeded at least six other purchasing websites. Though you won't get an instant quote, which turns out to be a plus. Your item is reviewed by a person and the process is much more customer friendly than I've seen anywhere else. I had my quote in less than 24 hours and the rest of my experience was wonderful. Responses to emails are answered quickly and with a big e-smile. What they say they will do on their site is exactly what they'll do. They are a first-rate company I would recommend to anyone."
Pleased customers like Rob makes founder and president of Take My Mac, Andrea Bebirian, feel accomplished. "Take My Mac's vision is to expand this service to dominate our competitors. We're here to solve a problem – which is to specifically provide an eco friendly option for Apple device owners to trade in their unwanted electronics in order to upgrade to newer technology or to gain extra cash. We're here to work together as a team with our new and reoccurring customers. Quotes other companies offer make my heart sink for the fact that if people are seeking to trade in their Apple devices, they deserve more than a fair value for their efforts. I hope that Take My Mac can rapidly expand to offer this service to thousands of Apple device owners seeking a simple solution to sell devices."
All products and brands mentioned herein are property of their prospective holders.
Take My Mac is a new, eco friendly service that allows Apple device users across the United States to sell and trade in new, used, or broken iPhones, Mac, iPads, and iPods. Take My Mac is the easiest, quickest, and most satisfying way to get money for your Apple gadgets, guaranteed. By trading in your gadget, thousands of computers, cell phones, and other electronics will avoid becoming a statistic to the growing amount of electronic waste in landfills.
To sell or recycle your Apple device and to learn more information, please visit http://takemymac.com.