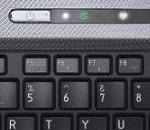 Toshiba UK just dropped a whole bunch of new product announcements, launching five laptops, two new high definition camcorders and a new selection of external hard disk drives.
The new Satellite A660 – make the most of your multimedia
    * New design features textured finish and new tiled keyboard
    * Choice of Intel® Core Series processors ensure fast, powerful computing
    * Features Intel Wireless Display technology and DNLA connectivity
    * New design option for Satellite P500 also announced
Following the award-winning Satellite A500, the Satellite A660 features a powerful specification ideal for running power hungry programmes, and a stylish new design, including a slimmer chassis and an attractive tiled keyboard. Complementing the premium design is a selection of software suites that make the most of Satellite A660's multimedia capabilities, including Toshiba Media Controller, Toshiba LifeSpace and Nero. A new feature, USB Sleep-and-Music, allows users to enjoy music from MP3 players through the Satellite A660's Harman Kardon speakers, even when the laptop is asleep.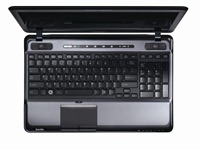 Satellite L670, L650 and C650 – stylish and affordable computing
    * Three new Satellite laptops provide affordable style and high performance
    * Share content across DNLA networks, manage documents with LifeSpace
    * Choice of laptop screen size, thinner design and additional numerical keypad
Three new Satellite laptops boast a range of additional features that enhance day to day use, from easily organising documents to accessing content from the web. Each laptop features a thinner, more streamlined chassis, and is available with a gloss black design (L670, L650) or a textured matt black finish (C650).

The Portégé M780 tablet PC – built for versatility
    * Touch-screen display enables users to write with their finger or a digital stylus
    * Latest Intel® CoreTM i3 processor offers powerful computing on the move
    * Toshiba EasyGuard features and connectivity options make the Portégé M780 an ideal mobile working tool
This 30.5 cm (12.1") touch-screen display allows users to employ the laptop in either the traditional "clamshell" form, or, by simply rotating the screen, as a powerful tablet PC. Combining a lightweight magnesium alloy chassis and up to five-and-a-half hours of battery life, the Portégé M780 is ideally suited to the education market, as well as field-based employees, sales staff and creative professionals across small, medium and large businesses.

Camileo SX range – high quality footage, even in low light
    * Two new models join the Camileo family – the SX900 and SX500
    * 1080p Full HD video recording, face recognition and high quality stills photography
    * Improved light sensitivity guarantees great results in darker conditions
    * Upload videos directly to YouTube
Both models offer 1080p Full HD video recording, and feature face recognition functions for stills photography. The Camileo SX range also gives users greater flexibility for low light filming and stills photography, thanks to improved luminance sensitivity and higher quality optics.
StorE Art 3 – stylish, portable and spacious hard disk drives
    * New design and a choice of colours for a contemporary look and feel
    * Storage capacities of up to 1TB (1000GB)
    * Additional backup software included
Toshiba UK (http://www.toshiba.co.uk/)