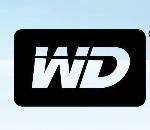 Western Digital seems always busy with something don't they? This time they've come out with app that works with the iPhone/iPod and the WD My Book World Edition. The app lets you log in from anywhere to view your photos, I guess it's useful..
WD Photos Photo Features & Compatibility
Features of the WD Photos photo viewer app for iPhone and iPod touch devices include:
  --  Access to all the photos in the "Shared Pictures" folder of users' My
      Book World Edition network drives and WD ShareSpace network storage
      systems;
  --  Photos are automatically resized for perfect viewing on iPhone or iPod
      touch, leaving originals in full resolution;
  --  Smart filtering to find the photos you want -- view photos by album,
      folder or all images and search by date, folder name or file name;
  --  Access previously viewed photos offline;
  --  E-mail a photo to a friend;
  --  Assign a photo to a contact;
  --  Add a photo to the Camera Roll;
  --  View a slideshow; and,
  --  Set slideshow duration.

 
Web Site: http://www.westerndigital.com/