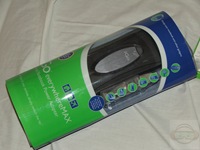 Most of us, especially people in my line of work, have got tons of gadgets and personally I hate having chargers for them floating around everywhere. It's not that big of a deal when you only have a few devices, but as they add up, you end up with more and more chargers, and they all start to look the same. Since the majority of them are black colored I've taken to using a silver paint maker to write the names of the products they charge on the adapter itself, that helps somewhat, but it's still a lot of adapters. Wouldn't it be nice if all adapters were universal? I mean, one adapter for everything, that would be like great, or at least some common connection types instead of every device using a proprietary power connector. A lot of the power supplies out there put out the same voltages, but they just don't fit any device except a certain one of brand of them. There are solutions to this problem, you can go out and get something like the product I have for review today.
I've got the iGo everywhereMAX Notebook adapter for review, even though the name says it's for notebooks it for much more than that, including cellphones, mp3 players and most any gadget that needs to be powered. So if you're looking for a great Christmas gift for the gadget lover in your life, then continue on to check out one that they'll be very thankful for…

First up we've got the unboxing video for you:
Specifications:
iGo everywhereMAX Notebook adapter
Item Number: PS00125-0001
Price: $139.99
The iGo everywhereMAX is our most versatile all-in-one laptop adapter to date! It is the perfect travel companion and works with most notebooks. It include our dualpower charging accessory to enable you to also charge a mobile phone, MP3 player, Bluetooth headset or another device at the same time.
* Includes notebook tips 102, 104, 201, 202, 203, 204, 205, 206, 207 and 209
* One adapter powers/charges your notebook plus a mobile electronic device – it's easy and convenient!
* Compact design – 2" x 5" x 1.2"
* Very portable – weighs less than 1 lb.
* Includes a protective carrying case
Well first off it wasn't compatible out of the box with my laptop, though it did come with many tips for different ones, just not mine, and I wasn't going to buy a tip for a product I had to return after the review anyway….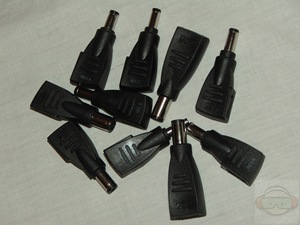 They did include several other tips though for me so I could test with some other products I've got on hand like the Apple iPod nano 4th gen, Zune 120gb, Pantech C630 and my ATT Tilt.
I did run into one small problem with the Pantech adapter, the small door on the phone didn't allow the adapter to go into the phone fully, but that didn't stop it from charging, only made it easier to accidentally fall out if moved or bumped while charging.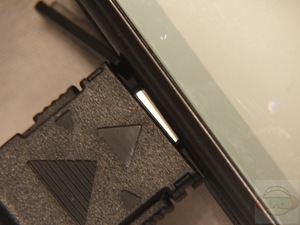 Other than that I had no problems with it. It's easy to get the tips on and they stay in place well. Overall the entire unit seems well made, and the included carrying case is a nice addition to keep everything organized for you, and you can easily take it with you.
Charging time seems the same as with the charger that came with the device, or how the device normally charges in the case of the iPod or Zune, via USB.
One of the complaints I could have is the price, or actually the overall price tag. The unit itself with the notebook adapters is $140 but the tips range anywhere from $9.99 to $14.99 (and that's only the ones they sent me for the review) so we've added approximately $60 on top of the $140 price tag just to charge my devices, and if I wanted it to charge my laptop we can add more to the total price tag. So you can easily spend well over $200 for this kit and all of the tips for your devices, and if you've got a lot of gadgets you'll just spend more money, a lot more money.
Is the convenience worth the cost? To me personally I would have to say no, I'll stick with my little system of labeling.  Most of my devices can be charged via USB, so I've got a USB adapter that plugs into the car and can plug into the wall for dual power that cost me nothing actually (got for review), but retails for about $20.
Conclusion:
The iGo everywhereMAX Notebook adapter is a decent device overall if you really need something like this, the product itself works perfectly well, and it seems well made, the addition of the carrying case and the dual charging function is also a nice addition and feature.
In my opinion though, the overall cost is just way to high, it might be fine if you only have one or two devices, but not many people only have one or two, they've got many, and a product like this is made for someone who doesn't want to have different chargers floating around. yes it's an attractive solution, but it can turn out to be a very costly solution that I personally think isn't worth it.
Don't get me wrong though, the device and the system itself are fine, I'm just not too fond of shelling out more and more money for something after the initial purchase…
Pros:
Easy to use
Basically a universal charger for all of your electronic products
Seems well made
Cons:
Expensive
The more gadgets you have the more expensive it gets as you've got to purchase more tips
| | |
| --- | --- |
| Grades: |   |
| Overall | |
| Design | |
| Performance | |