Up for review today I've got another motion sensor style light but this one is very different from the others I've looked at as it's round like ball and it can be rotated all around to position the light anywhere you need it. The light is from Aennon and it doesn't really have a special name, just motion sensor light and it works well. The light uses three AA batteries and they last a very long time. Read on to learn more…

Specifications and Features
Once you get everything unpacked you'll find the light, user guide and a small zip style bag with mounting hardware and a piece of 3M double sided tape.
The light I received is silver but there are other colors available and it's round shape with a bracket that goes over it. The entire light can be rotated 360 degrees so you can aim the light virtually anywhere you need it. The light has 10 LEDs in it and there's what looks to be a white button which is the motion sensor. The light is plastic and it's lightweight but it still feels well made overall.
On the back of the bracket is a hole for mounting the light with the screws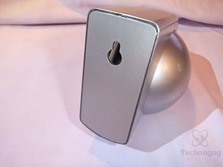 To put the batteries in you'll need to move the light from the mount, it just pops out and it's basically a ball or sphere with a flat side where the LEDs are. To put the batteries in you just twist and the sphere comes apart in the middle. You'll need three AA batteries for power.
The LEDs are a yellowish white as opposed to white or bluish white that other LEDs are.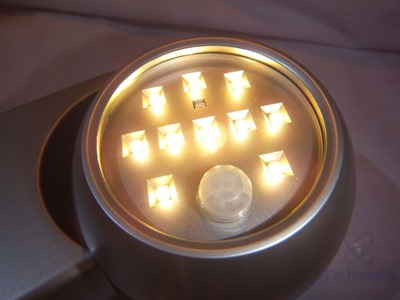 I mounted the light in my hallway on the first floor as I needed the extra light there and it works perfectly. Yes the cats and dogs set it off, but it senses movement and only stays on if there is any and then shuts off after 30 seconds with no motion. The batteries seem to last a long time, I put three batteries in and they've lasted over two months now and are just starting to get slightly dim.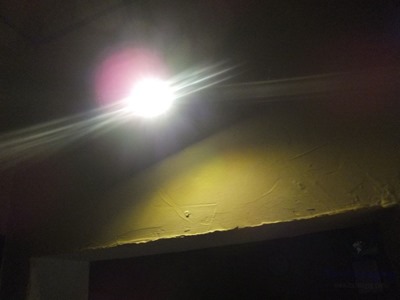 Conclusion
I like motion sensor style lights, we have them numerous places in our home and I'm happy to add the Aennon motion sensor light to my collection as it were.
The batteries last a very long time, much longer than I expected and the light more than bright enough to see everything around you so you don't trip. The light isn't extremely bright though, it's just right in my opinion.
Pros:
+Well made
+Long lasting batteries
+Rotates all around for light to be aimed anywhere as needed
Cons:
-None that I could find
| | |
| --- | --- |
| Grading | Scores Out of 10 |
| Overall | |
| Design / Aesthetic | |
| Value / Price | |
| Performance / Usage | |
To learn more about our review policy please visit this page HERE.