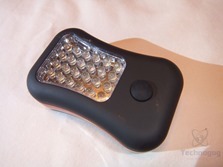 Up for review today I've got the Aennon Ultra-Compact 2-in-1 LED Work Light Flashlight that is just a very handy product. The light comes with a magnet and a retractable hook so you got mounting options to make sure you get light where you need it and when you need it. The light is actually two lights, a 4 LED flashlight and a large 24 LED array for getting a lot of light on the situation. Read on to learn more…
Specifications and Features
The front has a panel of 24 LEDs and below that is the power button. The button is rubberized as well nice and it sticks out to make it easy to just feel where it is. The light is made of plastic with a rubberized finish and it's available in several colors. Overall it feel well made and it's about 4.2 x 2.8 x 1.7 inches and it weighs in at 12 ounces. It's small enough to put in your pocket or bag and take it with you, or just maybe toss in your car and keep for emergencies and whatever else.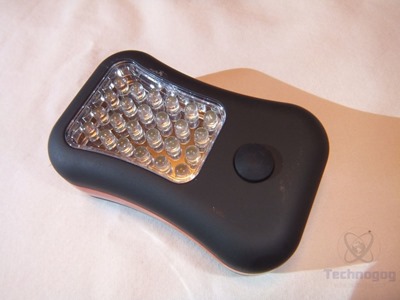 On the top you'll find four LEDs so it can be used like a regular flashlight or spotlight.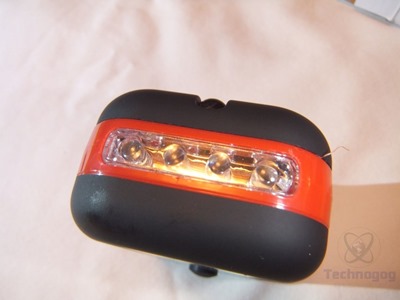 On the back of the light you'll find a small round magnet along with a hook so you can hang the light up.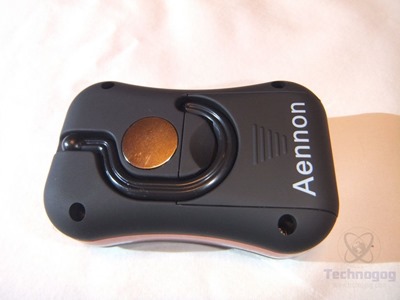 The hook pops out and I made of plastic as well and it can rotate and be positioned at an angle so you can get light right where you need it.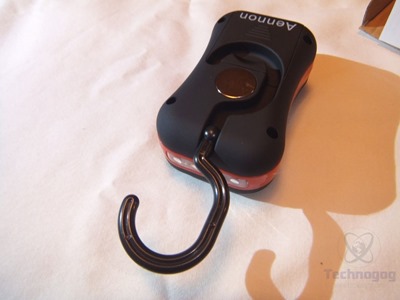 To get to the battery door you need to pull out the hook and then you can slide the battery cover off and install the included batteries.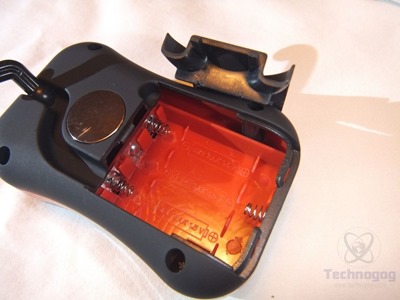 The hook is a nice addition as everything isn't magnetic. The hook let's you hang it from lots of place like a pipe in your basement while you're doing some work.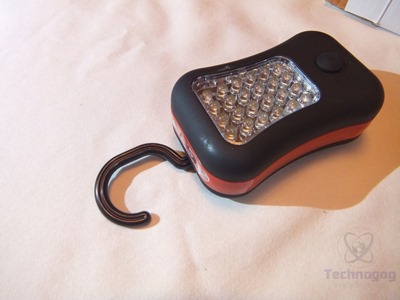 The power button control both sets of LEDs. Basically you press it once and the front or 4 LEDs come on, press again and they turn off.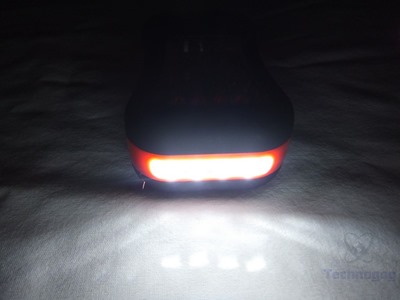 Press the button again and the 24 LED panel comes on and then press again and the LEDs turn off.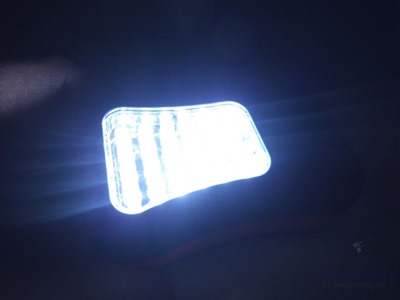 I've used the Aennon work light for lots of things since it arrived for review, for example like I cleaned out my dryer as a pillow broke open and clogged it up. I used the magnet to attach it to the washing machine as it sits next to my dryer and the light worked great at helping me see the screws better.
The light went out on the hood over my stove and it's metal so as a temporary solution I used this light and just stuck it up there while I cooking, it worked great.
I recently had to do some work down the basement as well and I used the hook to hang the light from one of the pipes.
Enough with the examples, the point here is that the Aennon work light can be very useful for just all sorts of things, anything you can think of really.
Conclusion
The Aennon Ultra-Compact 2-in-1 LED Work Light Flashlight is great little product with just unlimited uses, they're just too numerous to list really.
The hook and magnet mounting system give you options to make sure you can get light exactly where you need it when you need it.
The LEDs are very bright and should light anything you need to see.
The light is decently made, it's plastic yes but it's rubberized for grip and for durability. I've dropped it a few times already and it's survived just fine, a few scuffs but that's it.
The light can be great for all sorts of things, you can take it with you camping or hiking or just around the house for chores or maybe toss it in your car for emergencies.
It's inexpensive and overall I like it a lot.

Pros:
+Hook and magnet for mounting most anywhere
+Inexpensive
+Seems well made
+Handy and useful
+Great for all kinds of things
+Dual lights
+Very bright
Cons:
-None really
| | |
| --- | --- |
| Grading | Scores Out of 10 |
| Overall | |
| Design / Aesthetic | |
| Value / Price | |
| Performance / Usage | |
Disclosure: This product was given to us for review by the company for review purposes only, and is not considered by us as payment for the review.
To learn more about our review policy please visit this page HERE.