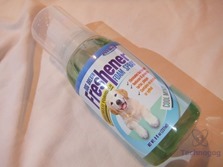 I review a lot of things and we review a lot of different things on here as you may have noticed. We're not just about tech products, we're about pretty much everything and that includes pet products now! Today for review I've got something a little different it's a dog breath freshener and teeth cleaner from a company called Petseer and it's exactly what it sounds like. The product is a foam that you spray into your dogs mouth to not only give them better breath but to help clean their teeth and keep them healthy. This was a weird review I have to say, so read on to learn more…
Specifications and Features
The ingredients are safe for dogs and they are: purified water, peppermint flavor, spearmint flavor, glycerine, sodium benzoate, potassium sorbate, baking soda, aloe vera and stevia.
The bottle is a pump style, you push down and it comes out.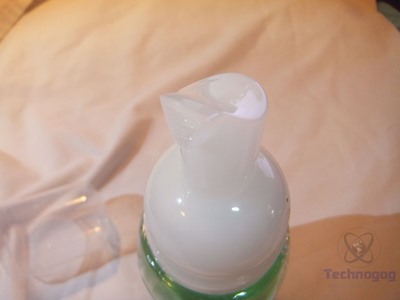 It's a foam when you spray it out and it smells very minty and I should note it's also kind of sticky.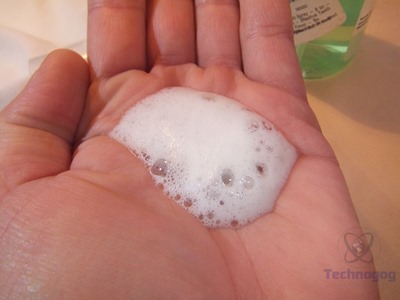 I have two American Pit Bull Terriers named Sam and Casey and I have to say they weren't thrilled with this product at all.
When I pick up the bottle Casey actually gets up and walks away, she does not like it at all and she fights me to get it in her mouth.
Sam isn't as bad but she doesn't like it either, she knows the bottle and walks away when I get it out. I can put it in her mouth easier than Casey but she still doesn't like it.
When I can get it in their mouth it does freshen their breath and it seems to work.
Getting in their mouth the problem, it's pretty much impossible with my dogs. Once I get it in the first thing they do is shake and try to spit it out and I do not think they're happy at all with me.
I found I can put it in their water bowels though and they drink it, but they're not happy with that either really.
Conclusion
I'm just not too sure about this product, at least for my dogs as they don't like it at all. They run when I get the bottle out, that should tell you everything right there.
I can trick them into using it by adding it to their water, but that's diluted and not full strength, but it does freshen their breath.
If you can get your dog to use it then it might be worthwhile and they do offer a 90 day risk free guarantee so you can try it out yourself and see if your dogs like it.
Pros:
+Safe for dogs
+Minty fresh
+90 day guarantee
Cons:
-My dogs do not like it at all
| | |
| --- | --- |
| Grading | Scores Out of 10 |
| Overall | |
| Design / Aesthetic | |
| Value / Price | |
| Performance / Usage | |
Disclosure: This product was given to us for review by the company for review purposes only, and is not considered by us as payment for the review.
To learn more about our review policy please visit this page HERE.