Today I have a very large review for you of a new IP camera from Compro Technology called the TN600W. This camera is technically called the TN600W Plug-n-Play Cloud Network Camera and it's all of those things and more really. The TN600W is something that anyone looking for a monitoring solution for their home or business can appreciate as it has features that I think one would want in a camera of this type. The biggest and most exciting feature I think is panning and tilting, the TN600W can move all around and let you see wherever you want to in the room from your computer or even even your mobile device. The camera also features two-way audio communications so you could carry on a conversation with someone right through the camera. The TN600W also features twelve integrated infrared LEDs that can really light up a room, making it go from day to night and letting you see everything that's going on even in the dark. This camera is very simple to setup, yes it has a lot of advanced features but if you primarily want mobile viewing it couldn't be simpler as you just need to plug it in, install an app and scan the QR code on the camera and that's it, you're up and running with the ability to via and communicate right from your mobile device. We live in a very mobile world and let's face it we live in world where surveillance cameras are the norm everywhere so why shouldn't they be in your home as well. The TN600W from Compro has multiple uses from just monitoring your children or pets to actually protecting your home or even your business. So read on…
Unboxing
The packaging for the Compro TN600W is big, the box is just huge but it's got plenty of information on it about the camera and what it can do.
The box is big for all the packaging material to protect the camera while shipping, once you remove the packaging material you'll find a small white box and the camera in a plastic bag.
The bag that the TN600W is in does have a bright warning on it to not move the mechanism by hand as you can damage it and void the warranty.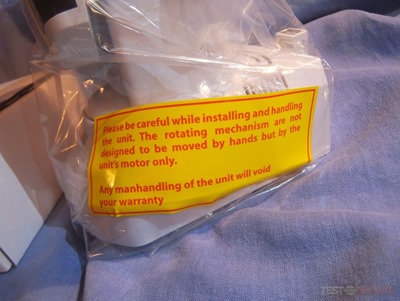 Once you get everything unpacked you'll find an Eternet cable, mounting plate and screws along with power adapter, USB wi-fi adapter, and two brief user guides. One of the guides is for mobile viewing setup and the other is for regular home network setup.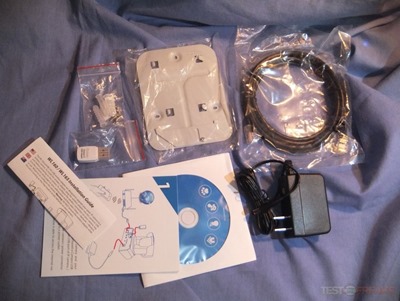 Here's the wireless N enabled USB wi-fi dongle that you can connect to the camera to enable wireless functionality. The dongle is very small as you can below where I pictured it with a quarter.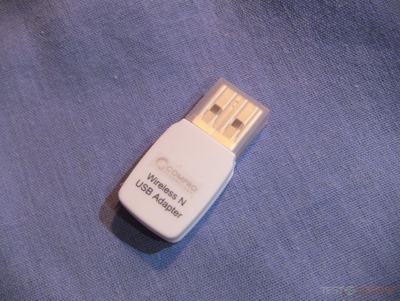 Here's the front view where you can see the lens, light sensor, the IR LEDs are on the sides and then below is an LED that's not lit up of course and the microphone next to that.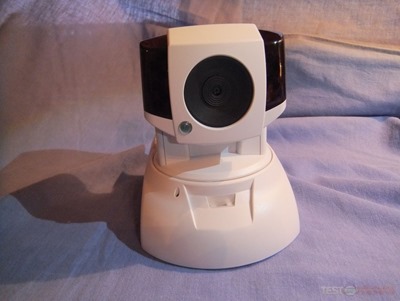 Here's a close up shot for you of the lens and the light sensor: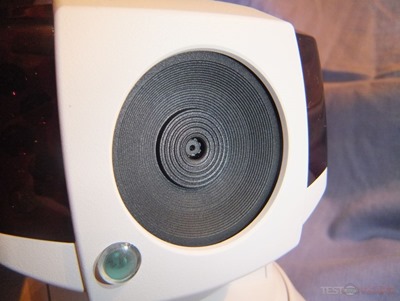 Here's the right and left views which are pretty much identical. There are slits on the right and left, but only one of them is the speaker.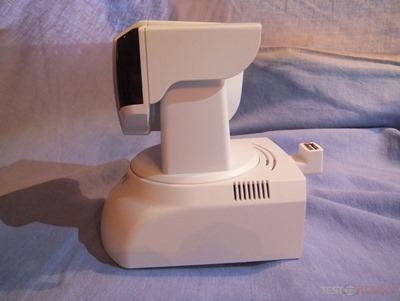 The TN600W camera is kind of large in size with dimensions of 105 x 128.6 x 125.5 mm or about 4.1″ x 5″ x 4.9″.  I don't know the exact weight of it as I can't find it listed anywhere but it's heavy for an IP camera as there are motors in there and there's a metal plate on the bottom adding to the weight.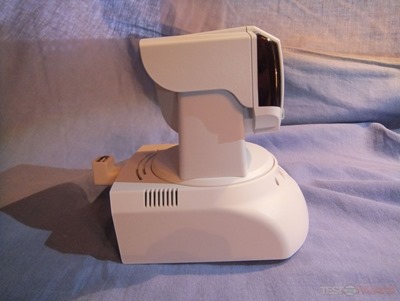 On the back you'll find an Ethernet port, audio in and out, a microSD slot, WPS connection/reset button and the main power jack and of course the USB port sticking out for the Wi-Fi dongle.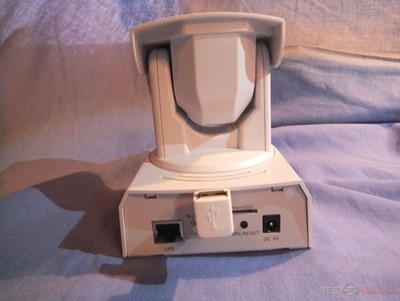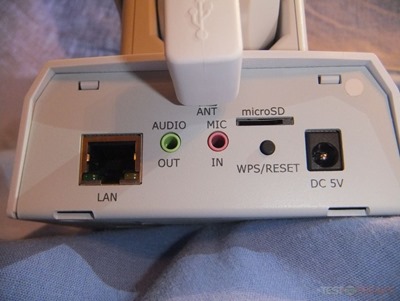 The bottom plate is metal and it actually wraps around to the back. On the bottom you'll find the QR code for pairing the TN600W to the iOS or Android app and then there are slots that go with the mounting bracket.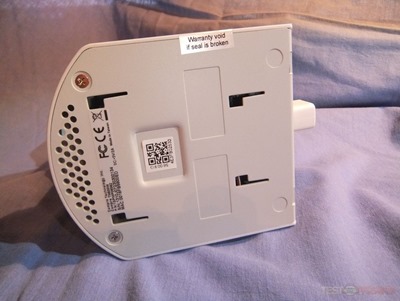 Overall the TN600W seems to be well made and sturdy, but I wouldn't want to drop it as it might damage the internal motors.