Hello, today I've got another CPU cooler for review. It's the Transformer 4 from Evercool, and it's huge but it performs very well. This cooler is one of the best I've tested lately and it's also one of the quietest as well. The Transformer 4 can be a bit tricky to install, and if you have large style ram in your computer it might not fit at all. Anyway, read on to learn more…

The Evercool Transformer 4 comes packaged in a sealed plastic container.
Inside you'll find a very brief instruction guide and an accessory box.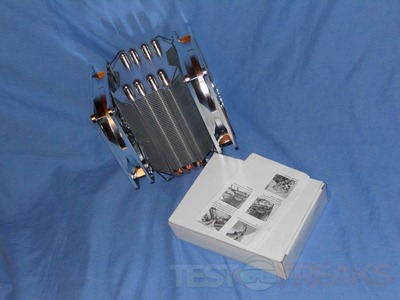 The Transformer 4 is a flashy, shiny sliver color with four copper heatpipes going up through the aluminum fins. It has two 120mm fans, one on each side.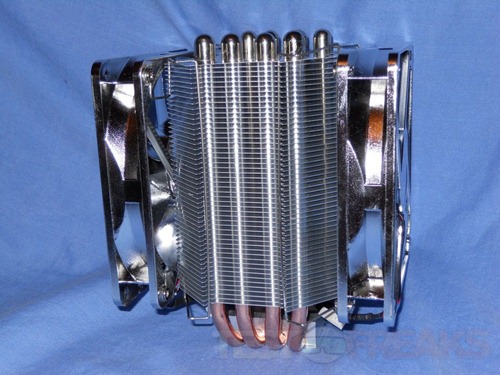 The base appears to be flat and you can see the bottoms of the heatpipes there.
Inside the box you'll find six small bags, two back plates, one bracket an a tube of thermal compound.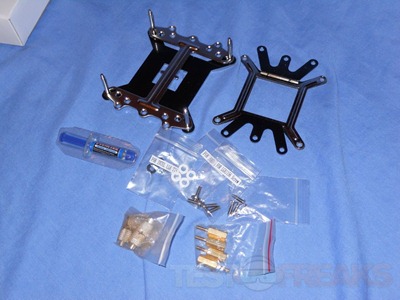 Specifications:
Model: HPJ-12025
Features:
-4 heatpipes in 8mm, large aluminum fins with Heat Pipe Contact provide effective cool.
-All-in-one socket design for compatible with both Intel LGA 775/ LGA 1366/ LGA 1156 and AMD K8/AM2/AM2+/AM3.
-User can choose to install one or two 12cm silent fans(PWM Function) according user's need to achieve great noiseless and cooling capacity.
-Brightly silver and solid appearance.
-Easy installation.
Specs:
Overall Dimension : 130 x 122 x 160 x mm
DC Fan Size : 120 x 120 x 25 mm
Heat Sink Material : Aluminum Fin+Heat Pipe
Bearing Type : Ever Lubricate Bearing (Long Life bearing)
Rated Speed : 800~2200 ±15% RPM (PWM Function)
Noise Level : <17 dBA
Rated Voltage : DC 12 V
Weight : 843.5 g

The other day I reviewed the Evercool Buffalo cooler, here's the Transformer 4 next to it for size comparison: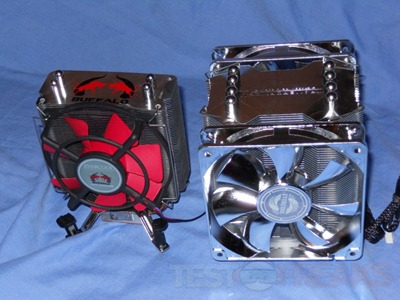 One of the features listed is easy installation, it's not what I would call easy. The first thing you have to do is remove the fans because you won't be able to install it with them on. II figured why not take some pictures for you with the fans off:
The bracket that attaches to the cooler just rests on the base.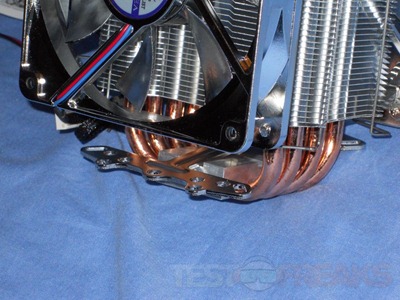 The instructions aren't exactly clear, there's only one bag labeled Socket 1156, but you use parts from the bags labeled AMD and LGA775, the white and black washers to be specific.
The Transformer 4 is a large CPU cooler and you don't use a motherboard back plate with it, I'm not sure I like that idea. To install the cooler you just use four screws put through the back.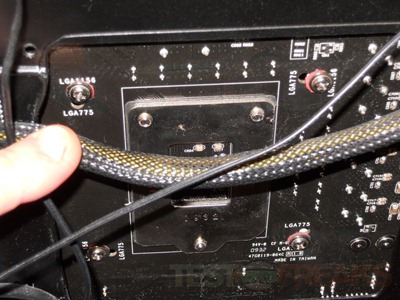 Then you use four more washers and the brass threaded screws on the front.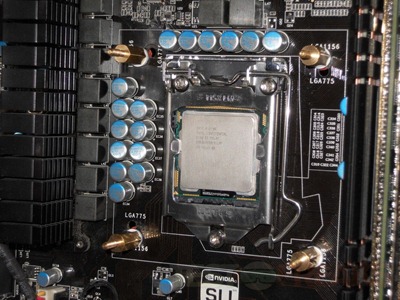 Here's the cooler installed without the fans attached: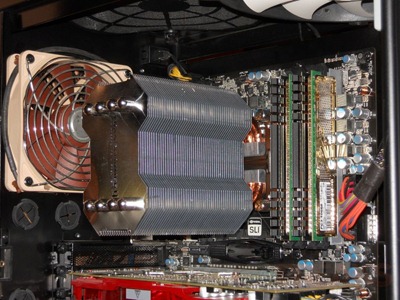 I'm using 12 gigs of ram, two 4 gig sticks of OCZ Gold and two 2 gigs sticks of Patriot Viper. The viper memory isn't that large, but it's bigger than the OCZ is, but it still doesn't fit with the Transformer 4 installed so I lost 4 gigs of ram.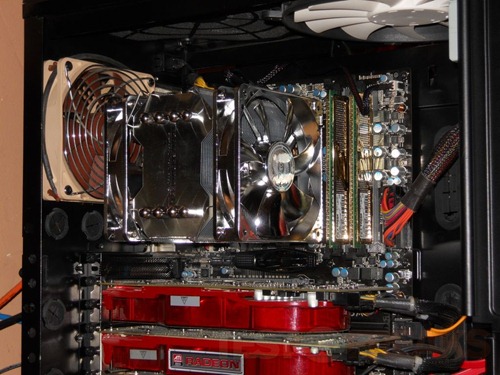 I installed it on the same Corei5 system that I used for the Evercool Buffalo cooler review the other day.
The ambient room temperature was 21.3C (+/- .3C). I used two instances of Orthos Stress Prime to get 100% load on all four cores. I used CoreTemp to monitor and record the temperatures during testing then averaged them out to get a single temperature for the graph.
I compared the Transformer 4 to the Buffalo, Noctua NH-U12P and the Coolit Vantage. Since the Transformer is so large I also thought I'd see how it performed with no fans, I just did it out of curiosity really.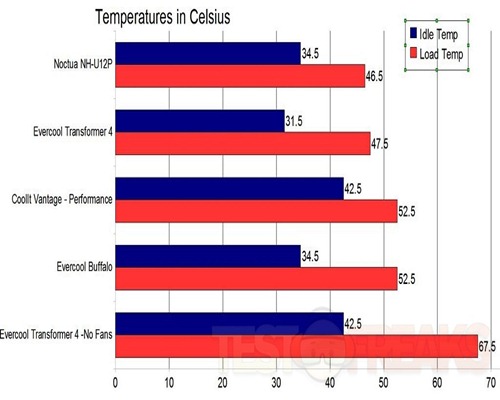 The Transformer 4 performs very well as you can see, about one degree below the Noctua cooler which is impressive.
One thing I can say that's also great about this cooler is that it's quiet, nice and quiet. This is certainly my kind of CPU cooler, it performs well and it's virtually silent while running.
Conclusion:
The Evercool Transformer might be a large cooler, but that size helps it perform very well. It performs just as good as the Noctua I was using previously and it's virtually silent.
There are a few small issues with the installation process like the instructions aren't exactly clear, but you can figure it out.
The size of the cooler though will not allow for ram with larger than normal heatsinks sadly.
Pros:
+Very quiet
+Fairly lightweight considering it's so large
+Good cooling performance
Cons:
-Installation isn't exactly easy
-Can't use large style ram
-Very large size
| | |
| --- | --- |
| Grades: | |
| Overall | |
| Design | |
| Performance | |
To learn more about our review policy please visit this page HERE.