I love having more than one monitor, once you try more than one you can never really go back. Monitors though can be expensive and you have to think do you really need or have the space for another monitor on your desk? What about using what you already have readily available, something like your phone. Yes you can use your smartphone as a secondary monitor to run thing like Twitter, newsfeeds, chat or pretty much anything else. Shape Services has an app that will allow you to use your Android phone as a monitor, sure it's small but for some thing like a widget or newsfeed it would be perfect. The app is called iDisplay and it gets paired with a desktop program to sync iDisplay over your home wi-fi network to create the second display.
Specifications:
Once the iDisplay is connected to your phone you can then arrange the monitors how you want. You just drag them to whatever position you need to, very simple to do.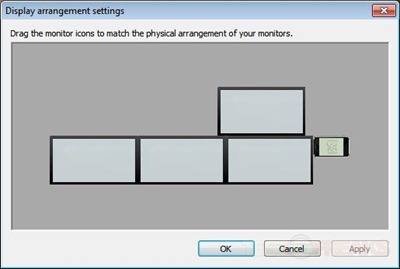 Here's my Samsung Captivate hooked up: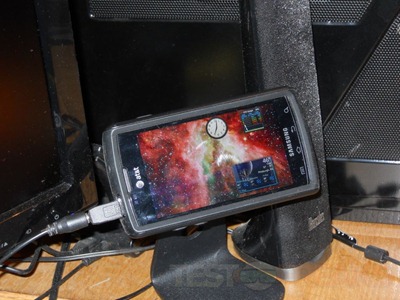 iDisplay also put your wallpaper right on your phone as well, it takes the center section and uses it.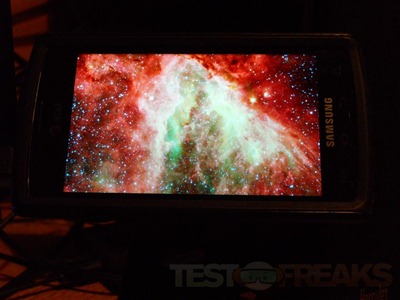 As an example I put some of my desktop gadgets on the phone: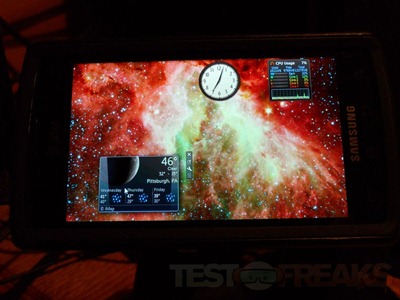 I also used it to display pictures.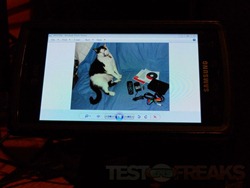 The Captivate automatically rotates from portrait to landscape normally and this function does work with iDisplay as well.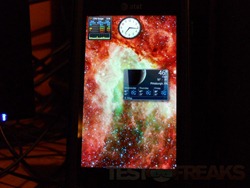 The picture quality is as good as the screen on your phone, so it looks good on my Captivate.
When you're using iDisplay there's even a mouse cursor on screen just like your main computer. To move thing you just drag them over to your phone, it's like using any other multiple monitor setup.
It's all done over wi-fi so you could take your phone with you if you're monitoring something.
I did notice there is a slight delay in when you move the mouse and when it moves on the phone.
iDisplay let's you view most anything on your phone, except videos. I tried Netflix and my security camera monitoring software on the phone, and they didn't work. Not a big deal to me.
Conclusion:
Adding another monitor to your computer can be a rather expensive and time consuming task, so why not use something you already have handy like your phone?!
iDisplay for Android will let you quickly and very easily add another display to your computer setup in a couple simple steps.
It's an excellent and very useful little app for your phone that just has too many uses to list really.
Installation couldn't be any simpler, install the app, install the program on your computer, turn on your wi-fi and connect them together. Very easy to do.
I like it and I think you will to.
Pros:
+Very simple to use
+Works as described
+Inexpensive for how valuable to can be
Cons:
-Slight lag
-No video
| | |
| --- | --- |
| Grades: |   |
| Overall | |
| Design | |
| Performance | |
To learn more about our review policy please visit this page HERE.