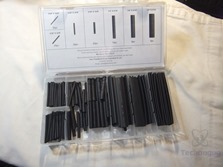 I've got a quick review for you today of something that fits into the tools category and it's something that can be used around the home for many things and for computer work of course. JawayTool has sent me over their 127 piece heat shrink tubing assortment kit and it's well worth the cost, it's much cheaper that I can get locally for sure. I use heat shrink tubing for many things, not just wiring, you'd be surprised at how useful it is really. Read on to learn more…
Specifications and Features
On the top of the box is a paper insert with what the product is on the top or front but when you open the box the back side of the paper has a diagram that corresponds to the compartments in the box with labels so you know which tube is which size and where it is in the box. The box has seven sections or compartments in it, five large ones and one that is divided into two that holds the smaller sizes of tubing.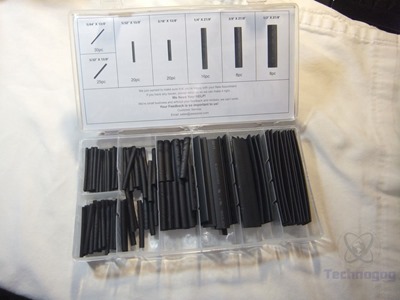 I use heat shrink tubing for many things, not just wiring. For example my son recently broke the strap on his umbrella so I grabbed some extra paracord I had floating around and fashioned him a strap but then I used some heat shrink tubing to seal the two ends together making it look nicer and help to keep it together. The tubing is very simple to use, you don't need a lot of heat, just a lighter will work to shrink the tubing to size.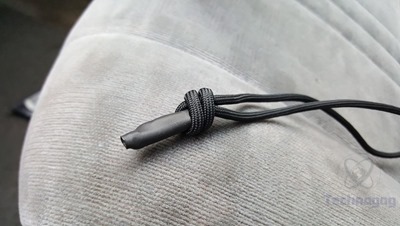 Conclusion
The jawayTool 127 piece heat shrink tubing kit is a great product, I like it a lot, and I know it will come in handy for me. Sure it might take me a while to use all of it, but I will use it for many things.
I buy heat shrink tubing locally at Radio Shack and it's about five dollars for 12 assorted sized pieces so the price of this kit is much cheaper and you get a whole lot more for the price. Here you get 127 pieces for eight dollars and it's the same quality, it's well worth it in my opinion and you even get a nice little carrying box.
I can easily recommend this product, it's more than worth it and it's just really useful for much more than just wiring.
Pros:
+Inexpensive compared to others
+Nice large assortment
+Includes carrying box
Cons:
-None that I could find
| | |
| --- | --- |
| Grading | Scores Out of 10 |
| Overall | |
| Design / Aesthetic | |
| Value / Price | |
| Performance / Usage | |
Disclosure: This product was given to us for review by the company for review purposes only, and is not considered by us as payment for the review.
To learn more about our review policy please visit this page HERE.