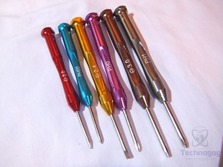 When you work on computers or electronics you'll find that most standard screwdrivers aren't going to work so you need something smaller and more specialized like what I have for review today. JawayTool has sent over their six piece set of precision screwdrivers that contain three of each Phillips and flat head screwdrivers that are a relatively common size when it comes to working on electronic related things. The screwdrivers comes in a sturdy carrying case and each on is a different color which is nicer than plain solid colors. Read on to learn more…

Specifications and Features
Inside you'll find the screwdrivers arranged in order from largest to smallest or smallest to largest, however you want to look at it. Each screwdriver has its own place and a label above them as well so you know which one goes where.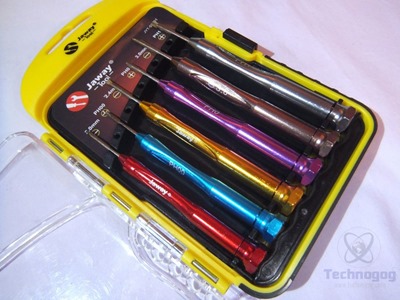 The screwdrivers are brightly colored and heat treated chrome vanadium steel alloy and they seem very well made overall. They're not very heavy at all and they fit comfortably in your hand. They do feel sturdy and they don't bend, at least not without a vise of something similar to end them with, in other words they'll more than withstand average use with no issues.
Each screwdriver is labeled with what kind of tip it has for your reference.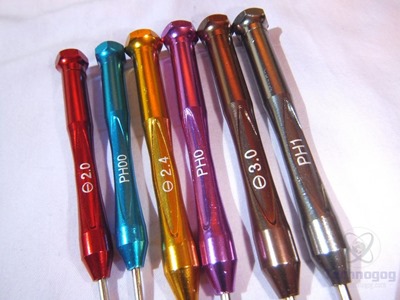 The tips are six different tips, three Phillips and three flat of varying sizes.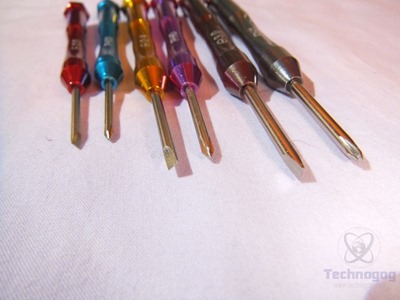 The back of each screwdriver is hex shaped and they spin freely so you can hold the top and turn the shaft if needed . The idea is you can apply pressure if need be and the screwdriver can still turn to screw or unscrew, at least that's how I use them.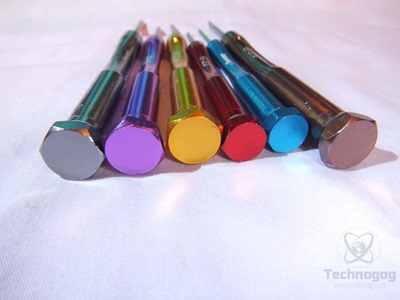 Conclusion
For the price this screwdriver set is very much worth it, these are very nicely made and they look great and even include a sturdy locking carrying case.
In this kit from JawayTool you'll find six common sizes that you'll need for most electronic and computer work but these can also come in handy just doing tasks around the house as well.
The different colors are nice, it's something different instead of plain black like the majority are and after a while you'll remember which color is which tip so you won't even have to look.
I like this set very much, I'll be keeping it handy for sure.
Pros:
+Includes sturdy carrying case
+Lifetime warranty
+Very well made
+Inexpensive
+Includes common screwdrivers
Cons:
-None really
| | |
| --- | --- |
| Grading | Scores Out of 10 |
| Overall | |
| Design / Aesthetic | |
| Value / Price | |
| Performance / Usage | |
Disclosure: This product was given to us for review by the company for review purposes only, and is not considered by us as payment for the review.
To learn more about our review policy please visit this page HERE.