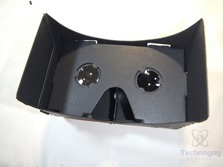 Up for review today I've got a Google Cardboard VR Glasses kit from Kollea and this is a kit where you have to build it yourself and it's fairly easy, took me about five minutes to do. The glasses work fine, the lenses are clear and there is a magnetic button on the side to use in the VR apps. Read on to learn more…

Specifications and Features
You start the assembly by unfolding everything and you'll see a 'start here' labeled section which is where you start obviously.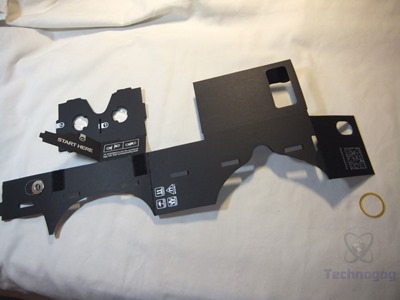 The first thin you'll do is fold the center tab up and then the lens section into that then the sides fold in to meet the tabs sticking out. There are adhesive strips on the cardboard already to help keep it together. It takes about 5 minutes to fold it into the glasses but the instructions could be better. The assembly was fairly easy once I realized what I had to do. The magnet and washer are already installed for you so you don't have to worry about that.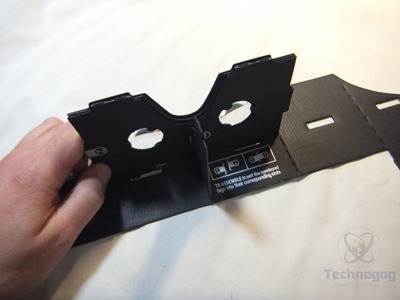 On the top and front section are velcro strips to hold the front in place to keep the phone inside, there is a large cutout section so the camera is still accessible.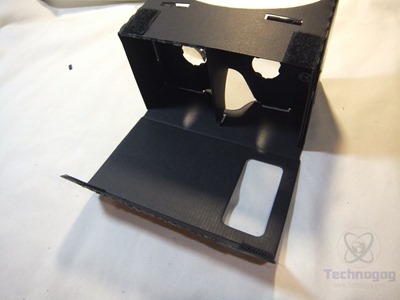 The lenses are pre-installed for you so you don't have to worry about them. The lenses are clear and not fuzzy at all, you can see the phone very clearly through the lenses.
When fully assembled the Kollea glasses are larger then my Knox Labs set. The dimensions are about 6 inches across the top by 3.5 inches tall and about 4 inches from the front to the back. The VR glasses are made of cardboard so they're as sturdy as cardboard, there's not much else to say really.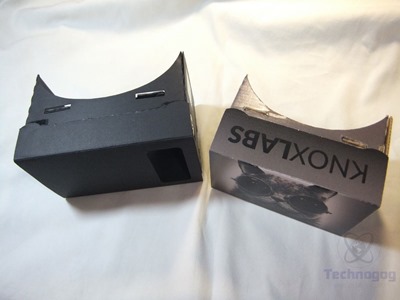 For testing I used these VR glasses with my Samsung Galaxy S6 Android phone, and they worked fine. The fit wasn't the best, the phone is a bit loose in there, some spacers would be nice to make it a tighter fit. The Kollea VR set is more of a universal set so they're large enough for most smartphones out there today.
The magnet button worked fine in the apps and for the most part they were comfortable to wear, but I would put maybe some electrical tape on the nose pieces as it can be sharp.
Conclusion
It is what it is, it's a Google Cardboard VR glasses kit that you need to put together yourself so I guess it's DIY and it give you a feeling of accomplishment when you're done.
The glasses are fine for what they are,they work fine, the lenses are clear and the magnetic button works great.
For the price these are well worth it, they're less expensive than others, including a set I already own which cost about twice as much as this Kollea set does and they're basically the same.
Pros:
+Clear lenses
+Work fine
+Fairly simple assembly
Cons:
-Instructions could be better
-Phone slightly loose
| | |
| --- | --- |
| Grading | Scores Out of 10 |
| Overall | |
| Design / Aesthetic | |
| Value / Price | |
| Performance / Usage | |
To learn more about our review policy please visit this page HERE.