Nokia is well known for their phones but they also make plenty of different accessories. Up for review today I've got the BH-112 Bluetooth headset from Nokia. This headset is very small and lightweight and features the ability to pair to two different devices at the same time. The BH-112 also features voice prompt instructions and voice prompts status updates. I've found the headset very comfortable to wear for long periods of time and call quality is very good as well is the battery life. Read on to learn more….

The Nokia BH-112 comes in a  combination plastic and cardboard box.
In the box you'll find user guide and other documentation, power adapter, accessory bag and the headset.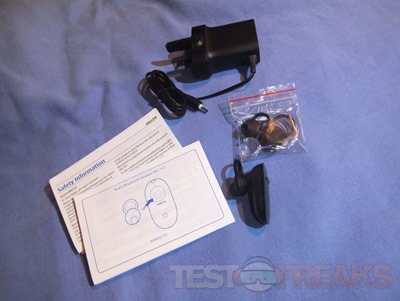 The power adapter I got is for the UK, but I've got a travel adapter so it's not a big deal.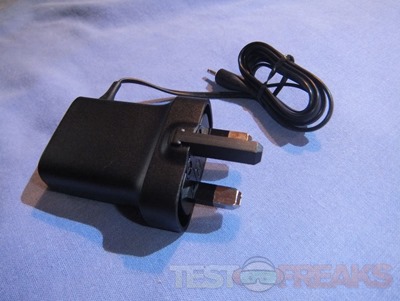 Inside of the bag you'll find two different sized earloops and two more sizes of earbuds, there's already one size on the BH-112 when it arrives to you.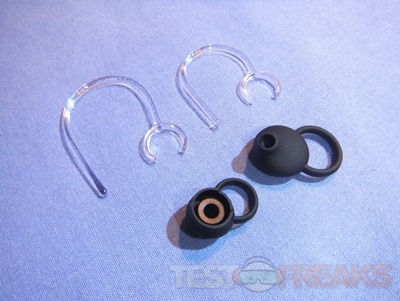 Here's the headset, it's black in color but there are several other colors available. On the front of the BH-112 is a single button which is a multi-function one for answering and ending calls and other things.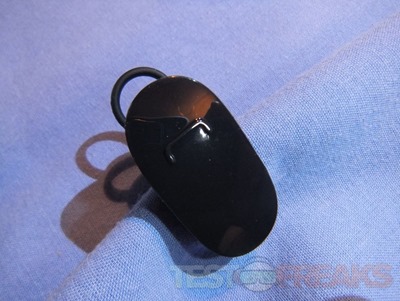 The headset is very lightweight and rather small.
On the bottom of the headset you'll find another very small button which is for power.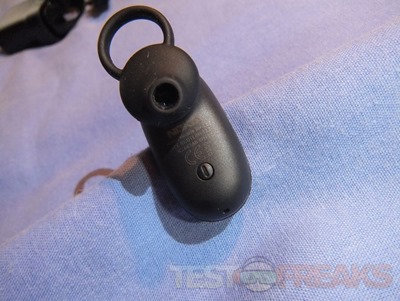 On the top is where the charging port is located.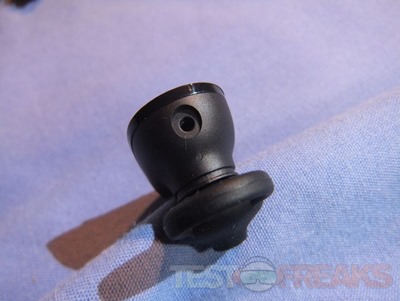 Specifications:

Nokia BH-112 Bluetooth Headset – Black
The sleek, easy-to-use Nokia BH-112 Bluetooth headset gives you the freedom of handsfree communication.
The Nokia Bluetooth headset BH-112 puts you in control of your handsfree calls and keeps you connected all day long.
Wear with confidence
This discreet wireless headset has a clean, modern design and fits comfortable and securely in your ear. The headset is designed to be small, lightweight and discreet so you can continue to wear the headset all day long without it becoming uncomfortable. The package also includes different sized ear buds and ear loops so you can find the perfect fit for your ear.
Stay in control
Keep on top of your calls as you go about your daily business – the handy multifunctional button puts you in control at all times.  The headset also features a variety of voice prompts which warn you if your battery is running low so you can also make sure that your headset is fully charged for when you need to use it. It also features voice prompts to help you pair the headset with your phone.
Keep in control of your calls
Make everyday communication even easier – take a call and carry on with your other tasks at the same time. The BH-112 also features the latest multipoint technology which allows you to pair the headset with 2 phones at the same time, which is perfect if you have a work phone and a phone for personal use.
Price: $36.99
The first thing you'll need to do is charge the headset and there's an LED on it that indicates charging.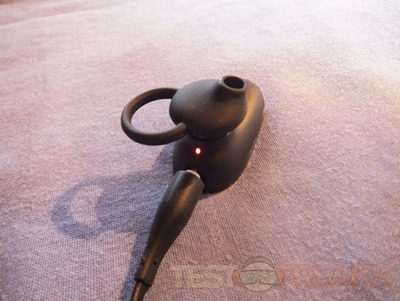 Sadly the NH-112 uses a proprietary charging jack, so if you lose the power adapter you can't charge it anymore. It would be nice if it used a standard microUSB jack, why they didn't who knows.
The BH-112 is small, and here it is with the the Jawbone2 and Jabra BT530 headsets that I also own. The Nokia is a little fatter but it's much shorter than the other two.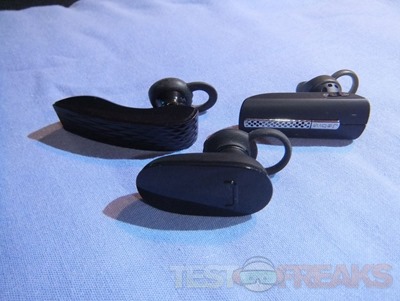 For testing I used the BH-112 with my HTC Titan Windows phone and it paired easily and repaired with no issues. Pairing is very easy as you just follow the voice prompts that the BH-112 tells you. Yes the headset will talk to you, and more than just instructions for pairing, it will tell you when the battery is low, or when you're out of range and several others.
I found the BH-112 to be very comfortable to wear for long periods of time and I found that I didn't need to use the earloop at all which is a great feature I think. I personally hate using the earloops, and the BH-112 stays in my ear just fine without it.
Range is excellent, I found I can pretty much walk all around the room and still use it. I could even walk into another room with a wall blocking the signal and it still worked, it was only when I went upstairs that I lost the signal. The range on the BH-112 allows you to roam freely while talking, but then I don't now how many people walk far from their phone when talking either. It's still a nice feature to have.
Call quality is very good, it's very clear and the volume can get nice and loud so you can hear to over everything else. I found the I could be outside and the wind doesn't really seem to affect it much.
Battery life is fine it seems, I used it for a week straight and never had to charge it once.
One of the things I don't like is the fact that I can't play music through the BH-112. Yes I know it's not stereo or a set of Bluetooth headphones but sometimes I like to be able to listen to music and still hear what's going on around me, but you can't with this Nokia headset.
Conclusion:
The Nokia BH-112 is a great choice for a Bluetooth headset if you want something small and unobtrusive that also has great call quality.
The BH-112 is very comfortable to wear all day long, you won't even notice you're wearing it after a while.
The only drawback for me is the fact that I can't play music though the headset which is something I like to do every once in a while. Other than that though it's a decent choice for a Bluetooth headset with some great features that I'm you'll appreciate.
Pros:
+Very small and lightweight
+Excellent sound quality
+Comfortable for longs periods of use
+Don't need to use earloop
+Voice prompts
Cons:
-Can't play music though headset
-Proprietary power connector
| | |
| --- | --- |
| Grades: | 9 out of 10 |
| Overall | |
| Design / Aesthetic | |
| Value / Price | |
| Performance / Usage | |
To learn more about our review policy please visit this page HERE.