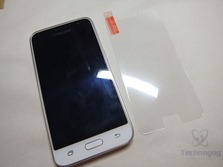 I believe in screen protectors on every device, I have them on all of mine and when I got my kids phones I bought them screen protectors too. I bought my youngest the Samsung Galaxy Express 3, it's inexpensive yes but it's still a decent phone overall and it does deserve to be protected. I went over to Amazon and picked up a three pack of PThink tempered glass screen protector for only $8 and I figured I'd post a quick review of them. Read on to learn more…

Specifications and Features
The screen protector is fairly easy to apply really, it's stiff so the bubbles seem to come out easier and there seemed to be less of them than opposed to a plastic film style protector. You do of course have to prep the phone using the included cleaning wipes and cloth to make sure there's no lint or smudges or fingerprints under the glass. The protector has a cover over the adhesive side and you pell it off and set the protector on the phone lining it up with top and bottom of phone, at least that's what I did.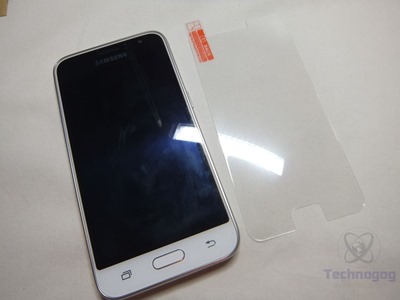 I found that the screen protector is just slightly short on the top and bottom and fits around the button and the speaker and camera at the top.
The sides though are a different story, the screen protector really seems short at the sides leaving a rather large gap on the right and left with the screen exposed.
Conclusion
For the price these aren't bad I guess, for $8 you're getting three protectors in the pack.
The screen protectors are a bit short on the phone though, there's large gaps on right and left sides that leave the screen exposed to possible damage.
I did buy a case for the phone to go with the screen protectors and it does cover over the gap so it's not that big of an issue, but I would have liked to have seen the protectors go all the way to the edges of the phone.

Pros:
+Simple to install
+Inexpensive
+Glass offers good protection
Cons:
-Large gaps on right and left sides
| | |
| --- | --- |
| Grading | Scores Out of 10 |
| Overall | |
| Design / Aesthetic | |
| Value / Price | |
| Performance / Usage | |
Disclosure: I purchased this product for my personal use and thought a review would benefit other consumers in making an informed purchasing decision.
To learn more about our review policy please visit this page HERE.