Hello Guys, what's up? Today in our blog we are going to show how to transfer data from Android to Android so that you can transfer all the data from your old device to the new one when you buy a smartphone. Basically, whenever you get a brand new Android phone, it is totally empty which could be a lot more sadistic. In most cases, you are only able to transfer music, videos and pictures via computer.
But in this tutorial, we will demonstrate how to move data from one Android to another from top to bottom so that you leave no data behind at all including apps, app data, calendars, call logs, contacts, messages, etc. The solutions provided in this guide can be implemented on any Android phones such as Lenovo, LG, Samsung Galaxy, Nexus, Motorola, Google, Asus, Micromax and so on.
Way 1: Transfer Data from Android to Android via Google Account
Every Android phone must be linked with a Gmail account in order to use any service related to Google such as Play Store, Google Drive, Gmail App, etc. What most people are unaware of is that you can use your Google account to even store data from your Android and treat it like a cloud server. Once the data are uploaded on your Google account, you can restore them back on your new Android without any problem. Apply the following steps to achieve this task –
Step 1. Tap on Menu then press "Settings".
Step 2. Select Accounts followed by Google.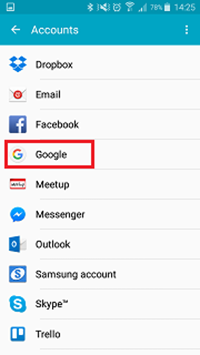 Step 3. Sign on to your Gmail account and choose the data types that you wish to transfer like app data, calendars, Chrome, pictures, videos, etc.
Step 4. Tap on the menu icon from the top corner and choose "Sync Now". All the data at this point will be uploaded to your Gmail account from your Android.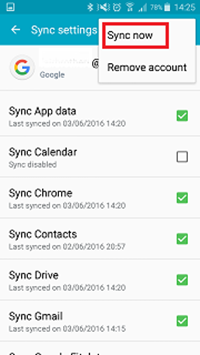 Step 5. Now, unlock your other Android device and login to the same Gmail account.
Step 6. Tap on "Restore" and it should automatically fetch and download all the data from your Gmail account.
Way 2: Transfer data from Android to Android via Bluetooth
One of the oldest and effective ways to transfer data from one device to another is via Bluetooth. However, you can only send multimedia files, documents and apps but in their original format. Here's how to transfer data from Android to Android via Bluetooth:
Step 1. Turn on Bluetooth on both devices by going to Settings > Connections > Toggle on Bluetooth.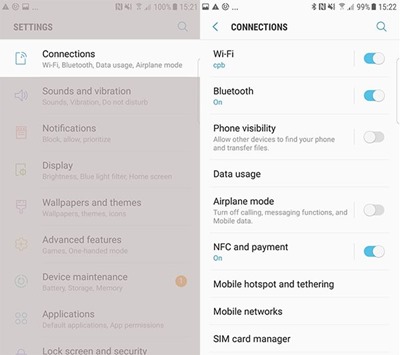 Step 2. Pair the devices together by entering the one-time pass-key.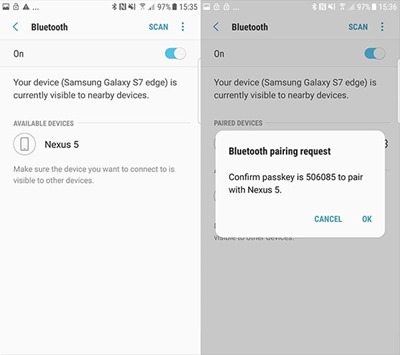 Step 3. Now simply choose the files that you wish to transfer and tap on Share > Bluetooth.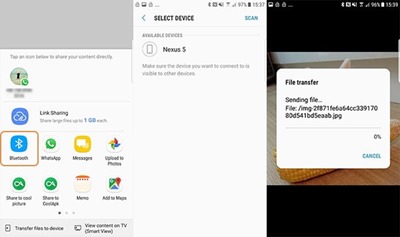 It's a time consuming method since you will have to send each file individually, so have some patience and repeat the same process with every single file.
Conclusion
Transfer data from Android to Android has been a lot easier with the tricks mentioned in this guide. You can also transfer multimedia files via PC or using any third party software but make sure to check their reviews and ratings first. In the future, make sure to keep a backup of your device so that you can restore the data on any device you buy in the future.
Hopefully you guys enjoyed and found this guide useful. Don't forget to share and connect with us on Facebook and Twitter.