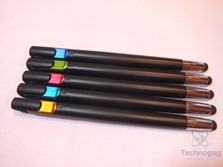 I've got a quick review for you today of a combination product from Pvendor, it's a stylus and it's a pen but what makes this different from others is that the pen tip comes out from inside of the stylus tip. It's like most pen that retract, push to make the tip appear and start writing, then push again the pen tip disappears and you can use it as a stylus. These are very inexpensive at about a dollar each so for the price they're decent I think. Read on to learn more..

Specifications and Features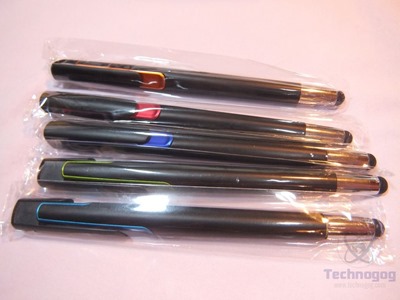 The pens are mostly black with a colored accent on the tops under the clip. There is red, green, blue, light blue and yellow in the pack.
The stylus is on the front and there's a hole in the center of it where the pen tip comes out when you push the back down.
The ink in the pens is black and it seems to write just fine.
I used the stylus primarily with my Samsung Galaxy S6 and it worked fine, just like any other I've got. I also tried it with a Win10 tablet and an Android tablet, again, fine, no issues.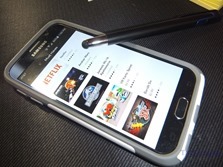 Conclusion
As a stylus these aren't bad at all I think, they worked fine with my phone and tablets.
As a pen it writes well but it's too lightweight for me personally, I like something that is a little bit heavier.
I've tested all of them actually and they all write, no issues there.
I'm also not sure about the pen/stylus combination where the pen tip comes out of the stylus. Sure it's convenient but if you happen to forget you'll be using the pen tip on your phone or tablet.
They're not bad, but they're not perfect. For the price, they're decent, at about a dollar each, that's not bad.
Pros:
+Write well
+Good as stylus on phone or tablet
Pros2
Cons:
-Very lightweight
| | |
| --- | --- |
| Grading | Scores Out of 10 |
| Overall | |
| Design / Aesthetic | |
| Value / Price | |
| Performance / Usage | |
Disclosure: This product was given to us for review by the company for review purposes only, and is not considered by us as payment for the review.
To learn more about our review policy please visit this page HERE.