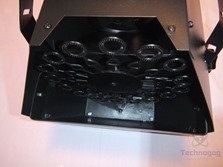 Bubbles, bubbles everywhere! my 10 year old loves bubbles, we've bought those little battery operated bubble blowers for him and they barely work or they do and die within a couple/few weeks so when I was offered the chance to review a real bubble blower I jumped right on it. Today for review I've got the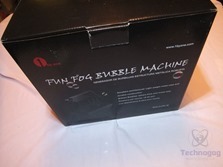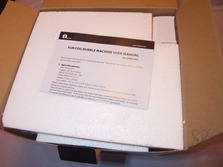 The bubble maker is fairly heavy at about seven pounds or so but it's well made and sturdy made of metal mostly, just the bubble tray or well is plastic. The bubble well can come off for cleaning, it's just two screws and two nuts holding it on then you can clean the well and the wands if you want.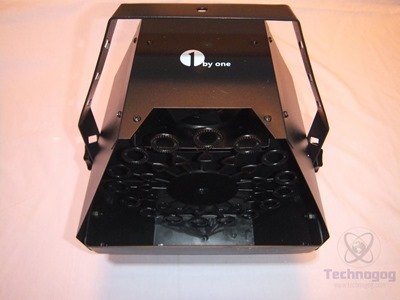 The front of the machine is mostly open except for the bubble fluid well. In the front of the machine you'll see a wheel of 16 bubble wands that rotates when powered on and dips into the bubble well and comes back up to the top where the fan blows through them and creates the bubbles.
The machine does have a handle that's attached with thumbscrews, it can be mounted using the handle if you want and adjusted to the angle you need. The handle is made of metal like the rest of it is.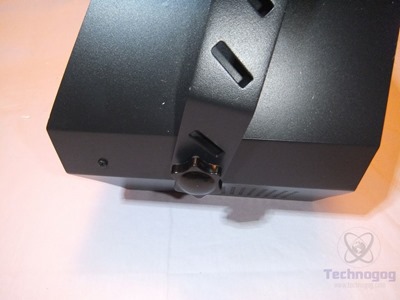 On the back you'll see the blower fan, power connection and the power switch.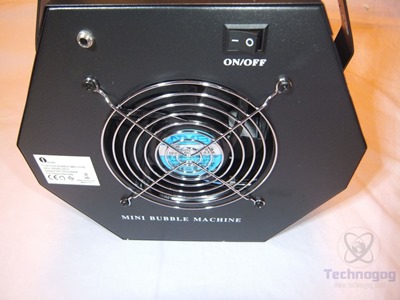 I measured it and it's about 8.25 inches long from front to back and about 10 inches wide from side to side including the thumbscrews and then about 10.5 inches from the bottom to the top with the handle or bracket in the up position. So it's small and portable for sure.
Seeing it in action is hard without showing you a video so here's a couple still pictures and then a video for you: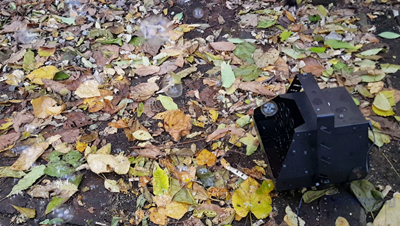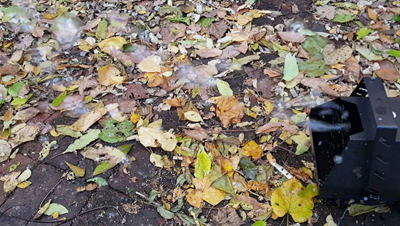 Here's a video for you of it in action:
| | |
| --- | --- |
| Grading | Scores Out of 10 |
| Overall | |
| Design / Aesthetic | |
| Value / Price | |
| Performance / Usage | |
Disclosure: This product was given to us for review by the company for review purposes only, and is not considered by us as payment for the review.
To learn more about our review policy please visit this page HERE.