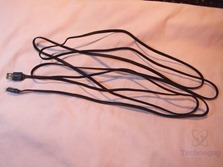 Up for review today I've got a simple product but one that's very useful, it's a microUSB cable but it's 10 feet long, the longest USB cable I've ever seen that's for sure. The cable is from a company called Reach Cables and it's braided for durability and it looks nice as well. Read on to learn more…

Specifications and Features
10 Foot Droid Charging Cable For Motorola, LG, Samsung, HTC, Kindle, – This EXTRA LONG Droid Cord Is 10 Foot Long, Braided Fabric & Is Guaranteed To Be More Durable Than Standard Droid Charging Cables.
-10 FOOT LONG Droid charging cable is extra long to enable plenty of distance to use your Droid device while it's charging.
-THIS Droid Charging Cord is constructed of extremely durable braided fabric and is considered to be more durable than all other Droid certified cables.
-GUARANTEED TO work with all Motorola Razr, Maxx & Moto Phones without any issues.
-GUARANTEED TO work with all LG, HTC, Samsung & Nokia Phones without any issues.
-GUARANTEED TO be the most durable Droid charging cord available or your money back.
Price: $12.49 (from Amazon at time of review)
The Review
I've got a quick unpacking for you on this product, I figured why not:
The packaging for this product is just a plastic bag, it's a zip style sturdy plastic bag though and it's just a microUSB cable essentially so it doesn't need much protection.
This cable is 10 feet long so it should more than reach anywhere you need it to I'm sure.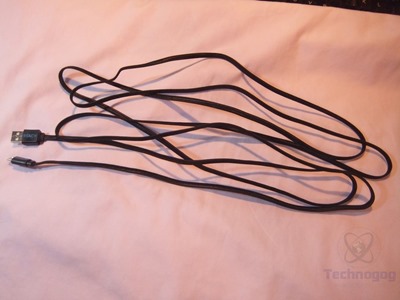 The cable is a braided cloth and it's semi-stiff but flexible. The braided cloth feels sturdy and durable, it should last a long time and it looks really nice.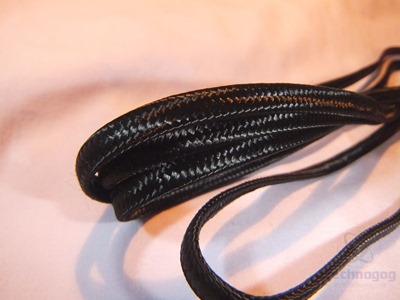 On the end you'll find the regular USB connection and the microUSB connection for charging most Android devices and anything else that charges via microUSB.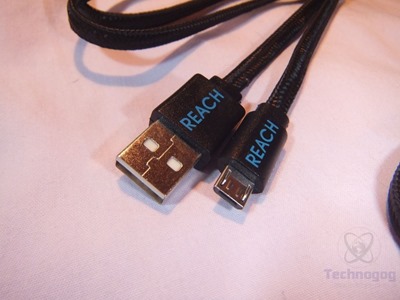 For testing I charged my things like my phone and it worked just fine.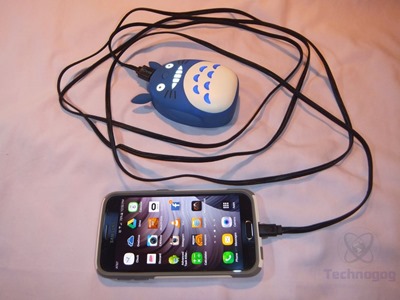 Conclusion
The Reach Cables 10 Foot USB cables can come in handy surely.
My computer is on the right side of my desk and I usually keep my tablet on the left side and the USB cable that came with it doesn't reach so I have to re-arrange everything to connect the tablet to the computer. The Reach Cables 10 foot cable let's me run the cable behind my three monitors over to the left side of my desk and sync or charge my tablets.
The cable is braided for durability and it looks nice too.
It's a simple product yes but it's one that can come in very handy for sure. I like it a lot, there's nothing I can find wrong with it, it works just fine.
Pros:
+Inexpensive
+10 Feet long
+Durable braided fabric cable
Cons:
-None
| | |
| --- | --- |
| Grading | Scores Out of 10 |
| Overall | |
| Design / Aesthetic | |
| Value / Price | |
| Performance / Usage | |
Disclosure: This product was given to us for review by the company for review purposes only, and is not considered by us as payment for the review.
To learn more about our review policy please visit this page HERE.