Don't you hate it when the battery on your mobile device dies during the course of the day and you realized you either forgot your charger or don't have anywhere to charge it? Today for review I've got the Veho Pebble Smartstick Emergency Charger which is just like it sounds, a portable battery essentially to charge your devices in an emergency. That's not exactly true I think as it doesn't really have to be an emergency to use it, you can use it anytime you need to top off the battery in your device. The Pebble is very small and portable and comes with a few different tips allowing you to charge most devices on the market today. The Pebble is something that personally I need as my kids love using my iPod Touch 4th Gen but it's aging and the battery only lasts for a little over an hour, and that isn't much really. The Pebble allows my kids to keep using the iPod for more than what the battery normally allows. So read one to learn more..
Veho Pebble Smartstick Emergency Charger Review
The packaging for the Veho Pebble is a plastic tube  which I guess works fine.
Inside you'll find a gray pouch, user guide and the Pebble itself.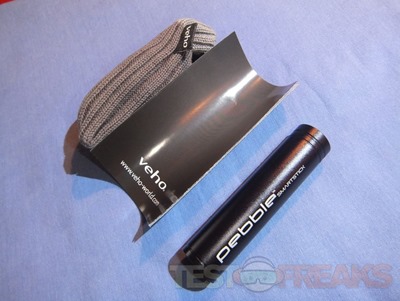 The carrying case or pouch is really like a sock, that's the best way I can describe it. It's a knitted elastic material, but it is thick so it does offer some protection.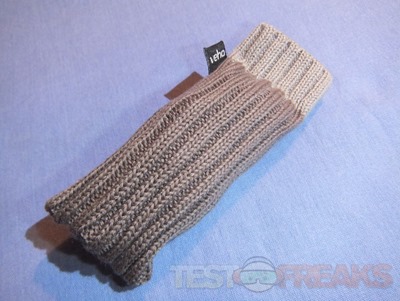 Inside of the pouch you'll find the charging tips and the USB cable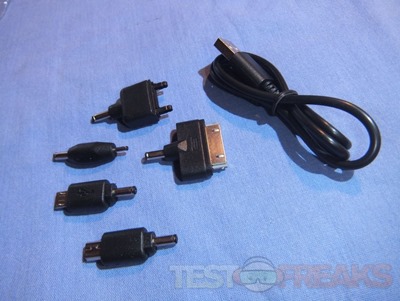 The included tips are miniUSB, Apple, and microUSB. There are two other tips as well that can be used with a variety of phones like Nokia, Samsung or possibly BlackBerry, it all depends on the type of connection your device has.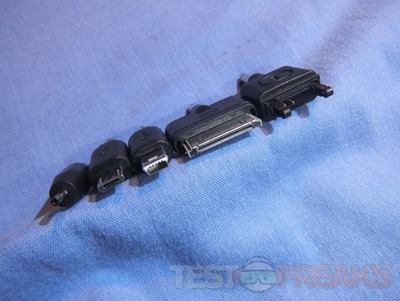 The USB cable has a regular USB connection on one end and a female connection on the other where the tips get plugged into. The cable itself is about twenty inches long and honestly it feels short to me. I have another charger similar to this that comes with a retractable cable which is a little over three feet long, and that's nice to have that freedom to move I think.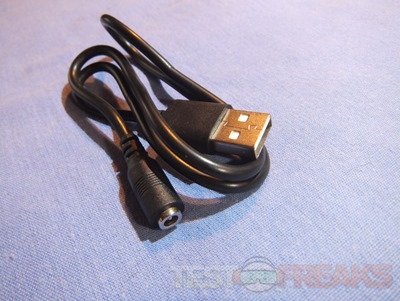 So here's the Pebble itself, the one I got it black in color but there are other colors available. It's basically a small metal tube and it's about three and half inches long and about three-fourths of an inch in diameter. So it's small but it's surprisingly heavy for its size, then again it is metal and it has a battery inside.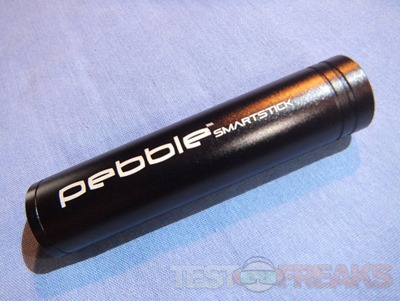 On the bottom is just some basic information about input and output voltages.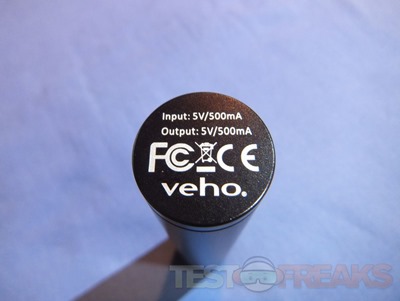 The top is where you'll fine two USB ports, one is regular size used in conjunction with the included USB cable to charge your devices. The other other port is a microUSB style and it's used to charge the Pebble.