Let's take a break from the CES stuff for a review. Up for review today I've got another product from Verbatim and it's another card reader but this one is USB 3.0. I have to wonder about this as memory cards really aren't that fast so how much of a difference is it really going to make going from USB 2.0 to USB 3.0? The Verbatim USB 3.0 Universal Card Reader is nice looking and it can read most any type of cards out there. It's a card reader so it's not exactly one of the most exciting things out there, but it does have it's place in our digital lives.
The Verbatim UBS 3.0 Universal Card Reader comes in the rather stand plastic clamshell package but it's scored on the back so it's easier to open and no tools are required.
Inside of the package you won't find much, just the card reader and the USB 3.0 cable. The USB 3.0 connection is the mini type, personally I don't like these as I've broken them, they just seem to fragile. I have to wonder who thought these things would be a good idea.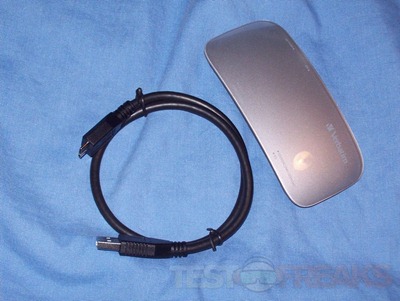 The card reader is plastic, silver on the top with  a clear cover over it. On the top are also all of the labels for the card reader types so you know what to plug in where.
On the front side you'll find card slots along with an LED.
On the back side is the UBS 3.0 connection and slots for M2 and microSD cards.
The bottom of the reader has an identification label and rubber feet.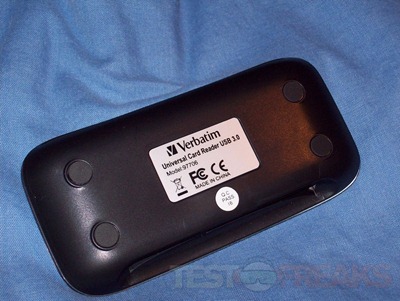 Specifications:

For testing I used the same ATP 4gb SDHC Class 6 Card and am comparing it to the built-in USB 2.0 card reader in my computer and to the
So the USB 3.0 is faster as you can see, the write speed is about 4 mb/s faster and the read is about 3 mb/s. It's not amazingly fast, but there is an improvement. There might be more of an improvement if I had a faster card, but I don't seem to have any on hand.
Conclusion:
The Verbatim USB 3.0 Universal Card Reader works fine, I really see nothing wrong with it. It is faster than USB 2.0 but not by much really. Is it worth it? Maybe, as the price is close USB 2.0 readers of the same quality.  The reader looks nice and it works well.
Pros:
+Works fine
+Looks nice
+Decent speeds
Cons:
-Not much difference between USB 2.0 and USB 3.0
-Mini USB 3.0 connection
| | |
| --- | --- |
| Grades: |   |
| Overall | |
| Design | |
| Performance | |
To learn more about our review policy please visit this page HERE.