Brr, it's cold outside! At least here it is, right now it's 18 degrees in Fahrenheit anyway. To me that's cold and I don't like the cold. One of the must have things about cold weather is gloves, but pretty much all gloves are not exactly compatible with our touchscreen devices so using them in the cold weather poses a problem. The trend lately is fixing that problem with gloves that can be used with touchscreens. Today I've got a quick review of what I think is a must have accessory if you live in a cold climate. They're called NuTouch and they're from NewerTech and they feature a special conductive fiber that's woven into the fingertips that makes them usable with capacitive devices like phones and tablets.
Specifications:

The gloves come in small, medium, large and extra large sizes so you're sure to get the perfect fit for you. If you visit the website page for the gloves you'll find how to find the correct size for you.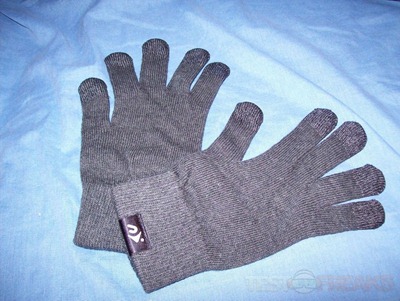 The gloves are made of a cotton, rayon, conductive fiber and spandex mixture and are a dark gray or charcoal in color. One glove has the NewerTech logo on it and the other doesn't.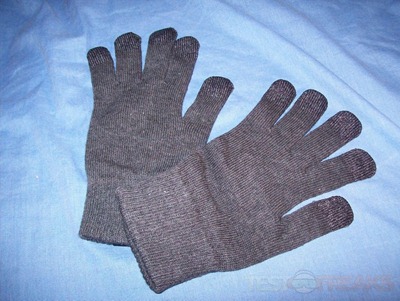 It's almost hard to see but the tips of all of the gloves are a slightly different color, that's the conductive part. Yes it's all ten fingers that are conductive and not just a few of them.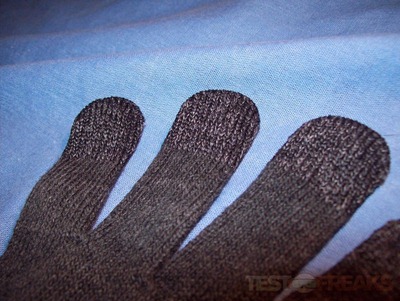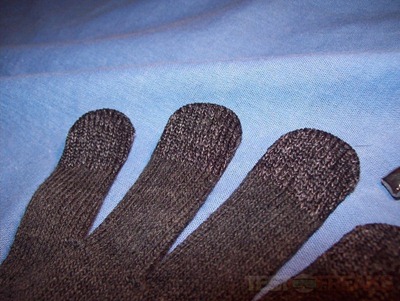 I own another pair of similar gloves actually, but they only have three fingers that are conductive and they're colored so you can really tell the difference.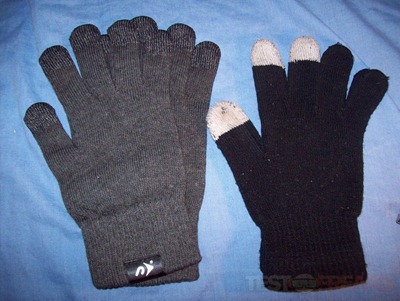 I like the solid color much better than having the tips highlighted like my other pair. The gloves themselves seem well made, it's knit so you can't expect too much in terms of how they are made, I think they're all made pretty much the same really. Knit is knit, there's not much you can do different here in this aspect.
To test them out I wore them obviously and the first thing I noticed is that they're not exactly thick gloves. When you put them on they stretch and they're knit so it expands and in some parts I can actually see my skin. What I'm saying is that these aren't going to keep your hands warm in sub zero temperatures, but they're better than nothing obviously. I'm not saying these are bad at all, it's just I expected thicker and warmer gloves, but they're pretty much like my other pair and not exactly made for extreme cold. As I said they are better than nothing and on very cold days they helped, I just kept my hands in my pockets most of the time.
When I go and pick up my kids I have to stand outside in the cold for 10-15 minutes so these got quite a bit of testing. You might not think that 10-15 minutes is a lot but when it's 20F outside and the wind chill is about zero or below, then 10-15 minutes can seem much longer.
So they do help to keep your hands warm, just not as good as I had hoped. Above freezing they're fine at keeping the cold out.
I used them with my Samsung Captivate and they work perfectly, it was just like using my fingers on the screen. The conductive material works exactly as it should and having all ten fingers is a bonus. While indoors I tried them on a couple tablets I own and they worked as they should there are well. So as far as working as advertised, they do. The NuTouch gloves allow you to use your devices as normal while keeping your hands warm.
Conclusion:
The NewerTech NuTouch gloves are a great way to keep your hands warm and yet still use your devices as you normally would. The gloves have conductive material woven into all ten fingers which gives your more options when using your devices.
They are nicely made and I like the looks of them. One small issue is that they're not exactly made for very cold weather, but they are better than having nothing on your hands.
I like them and I think most people will as well. If you're the type of person who needs to be constantly connected even in the cold, then you need the NuTouch gloves as they'll help keep the cold out but yet allow you to use your devices.

Pros:
+Work as advertised
+Nice looking
+Fairly well made
Cons:
-Not great is very cold weather
| | |
| --- | --- |
| Grades: |   |
| Overall | |
| Design | |
| Performance | |
To learn more about our review policy please visit this page HERE.