I get products for review and lots of times they're not what you expect, they're just not as good as the hype or advertising says but the one I have for today does everything it says it will. I've always wanted a heat sealer and now I've got one, a portable and rechargeable one that works very well. This heat sealer is from a company called Willismart and it's inexpensive but yet still worth every penny. This heat sealer can seal most any plastic bag quickly and easily. Read on to learn more…
Specifications and Features
Willismart Bag Sealer, Heat Resealer – Keep Food Fresh Longer, Upgrade Your Home and Kitchen Experience – FREE Top 10 Food Safety E-book – A Portable Mini Handheld Impulse Rechargeable Foodsaver Sealing Machine
A heat sealer is a machine used to seal products, packaging, and other thermoplastic materials using heat.
How to use?
-Make sure it is fully charged, unplug while using;
-Lift the handle to seal mode, press down slightly until both sides of the heating pad engages and wait for around 3 seconds to pre-heat;
-After all these steps, you are ready to make a perfect seal!
-An instruction is included in the package to guide you step by step so you don't need to worry!
Why WilliSmart Sealer?
-Most people will end up spending more on batteries to power their Sealer. Not with this! This baby comes with a white rechargeable cable that you can use for years to come.
-This is one of its unique features that makes it stand out among other Resealers.
-The device only charges in 45 minutes as compared to other devices that charge in about 3-4 hours.
-You can always charge it on laptop, wall plugs or even a power bank.
Specs: 3.8″x1″x1″ and weights only 72 gram
Price: $18.87 (from Amazon at time of review)
The Review
Let's start with a video unboxing and demo and then move on:
It's been a long time since I've seen a sealed plastic clamshell style package but that's what the heat sealer comes in.
Once you get everything unpacked you'll find the sealer, instructions and a very nice flat style USB cable for charging. Yes the sealer charges over USB, no batteries needed and it only takes about 45 minutes to full charge and you're ready to go.
The sealer itself is very small, it could fit right in your pocket and won't take up much space in your bag if you need to take it with you, the measurements are 3.8″x1″x1″. The top of the sealer does have the logo at the bottom and the top you'll see a double arrow with the word start, this is where you line up the sealer with the arrows. The bottom of the sealer is mostly magnet so you could attach it to your fridge so it's always handy.
The back of the sealer is where you'll find the micro USB port that you use for charging. When charging there's a blue LED inside that lights up and then it will turn red once charging is complete.
The sealer opens up and on the top half is a slider labeled 'lock' and 'seal'. The slider slides obviously and you slide it into the 'seal' position which essentially turns it on. When you slide the slider into the lock position it locks the lid into place so it won't accidentally turn on.
The bottom half of the sealer is the actual heating element and pad, the element is a thin strip of metal. The element doesn't actually heat up until you apply pressure on the top pushing the bottom pad down, it only takes about three seconds to heat up and you're ready to go.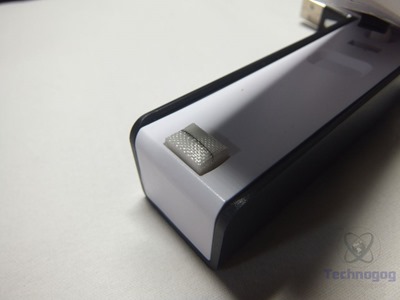 I have to admit that it does take a few times to get accustomed to using it, you have to be careful really and slow. The sealer can seal most bags with no problems thick or thin but the thin ones it actually cuts them and seals them.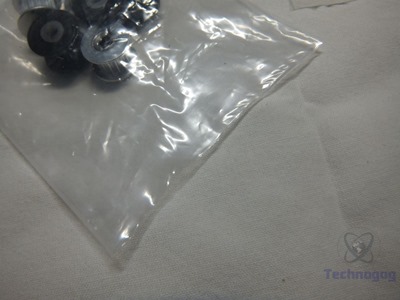 Thicker bags like those for chips won't get cut but they do seal every well.
Conclusion
I have to say that I'm honestly impressed by this little product as it really works as it's supposed to.
The sealer is small and very portable, you can easily take it with you hunting, fishing, or hiking to keep your stuff sealed and fresh.
The sealer does take a few times to get accustomed to using it, so don't expect it to work perfectly the first or second time, you'll need to figure it out really. Once you figure it out though, it works well.
I love the fact that it's USB rechargeable so you can charge it from any computer or USB charger.
I like the Willismart heat sealer and it works exactly as it should.
Pros:
+Works as advertised
+Small and portable
+Seems well made
Cons:
+Takes a few times to get accustomed to using it
| | |
| --- | --- |
| Grading | Scores Out of 10 |
| Overall | |
| Design / Aesthetic | |
| Value / Price | |
| Performance / Usage | |
Disclosure: This product was given to me for review by the company for review purposes only for free or at a discounted price.
To learn more about our review policy please visit this page HERE.