Honestly we want you to love us, but there is no love button on Facebook so we'll settle for the Like!
In return for you liking us we've got over $400 worth of great products to give away to you. All you have to do is Like us on Facebook for a chance to win and get your friends to like us too.
I've got these five things here to give away to you guys and gals.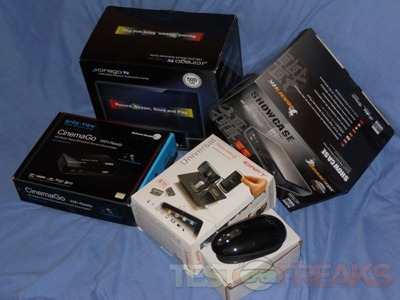 –brite-View CinemaTube Mini / CinemaGo 1080P Media Streamer and Player
CinemaTube Mini/ CinemaGo (WiFi-Equipped Package)
Designed for Personalized Entertainment On-the-Go
The compact CinemaGo is a full 1080p HD media player/streamer/torrent downloader.
–CiragoTV Platinum CMC2000 500GB Multimedia Player
The CiragoTV Platinum delivers a comprehensive multimedia experience in an a sleek and compact device. Play a variety of video formats, images and digital music from the built-in storage, network-connected PCs, attached USB devices and memory cards. Access and copy files on the CiragoTV from your local network through the built-in NAS feature. Choose between thousands of free internet radio stations. Record video from any device that can output to AV; recordings can be scheduled, edited and time shifted. All functionality can be easily accessed from the intuitive menus with the included remote control.
–Hornettek Showcase Media Player
The HornetTek Showcase is a 2.5"& 3.5 " SATA Hard Drive Networking Multimedia Player.  A powerful media player that comes with Full HD-video playback (up to 1080p), Dolby Digital and DTS surround sound enabled, and an expandable internal storage via 2.5" or 3.5" SATA Hard Drive. The HornetTek Showcase comes with a user-friendly remote control and a step-by-step menu to assist you on playing your favorite movies, music, and pictures. The HornetTek Showcase's feature menu allow users to quickly browse any shared videos, photos, or music over the network or external USB device. It also supports today's most popular media formats (MKV, RMVB…etc).
-Smartfish Whirl Laser Mouse w/ Anti-Gravity Comfort Pivot
Smartfish Introduces anti-gravity comfort for your computer mouse— the Whirl Desktop's patented ErgoMotion pivot system makes your mouse feel like it's "floating on air!"
For Desktop use, it's time to get rid of that old-fashioned "laser mouse" and upgrade to the comfort of the Whirl™ Desktop Mouse with ErgoMotion — the world's first truly ergonomic desktop mouse. No other desktop mouse provides the fluid, air-like comfort of the patented ErgoMotion pivot system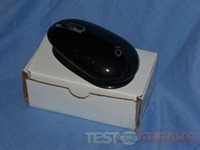 -iDapt i4 Universal Charging station
IDAPT I4 is an innovative charging solution that can charge up to 4 mobile devices simultaneously and is compatible with over 4,000 mobile electronic devices including the iPhone, iPad, Blackberry, Nintendo DS, PSP, GPS systems, digital cameras, and Bluetooth products.
The IDAPT i4 features an interchangeable tip system making it completely customizable.  It has 3 charging points and an additional USB charging point, allowing users to charge their electronics without the mess of tangled cords or the need for more than one outlet.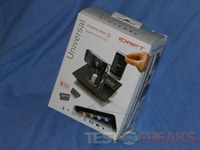 Four of these products are electrical and for the United States, they won't do much good elsewhere in the world I'm sure. I do have the nice laser mouse from Smartfish for you international folks to get. I didn't forget about you people outside of the United States!
This contest will run until July 10th 2011, and then it ends. We'll pick five winners and notify you by email, or by Facebook messaging.