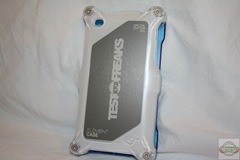 This week we've got two more great products to giveaway. The first is a limited edition Element Liquid Case for the iPhone 3g, the second is a Revoltec Fightboard Gaming Keyboard. Read on to learn more…
First up is the Element Liquid Case, this is a special edition technogog version, there are only two like it in the world!  It comes engraved with the technogog logo on the back, and two covers for the front, one is blue with the technogog logo and the other is green and is plain.
You can visit Element HERE for some more information.
These cases are high end and very well made, very nice overall.
———-
——–
The next thing is for you PC gamers out there, the Revoltec Fightboard Advanced Gaming Keyboard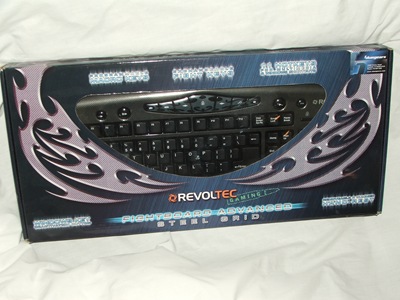 Specifications:
Dimension:     495 x 200 x 28 mm (L x B x H)
Compatibility:     Windows Vista / XP 64 / XP / 2000
Weight:     0.9 Kg
Layout:     104 keys
Hotkeys:     11
Macro keys:     10 (20 with dual allocation)
Connection:     USB 2.0 (compatible with USB 1.1)
You can read our review HERE of it to learn more and see more pictures as well.
To win one of these, just leave a comment with which one you might to own, and yes you can enter for both, but you can't win both.
Make sure you fill in the email spot so I can contact you if you win.
Thanks!!