Given the penetration of social networking into just about every aspect of modern life, it's easy to forget that the phenomenon didn't exist at all at the turn of the 21st century. Facebook, for all its 1.86 billion monthly active users, launched just thirteen years ago, serving as the evolution of an idea Myspace introduced (and almost hamfisted into oblivion) way back in August 2003, while Instagram and WhatsApp haven't broken their first decade online yet.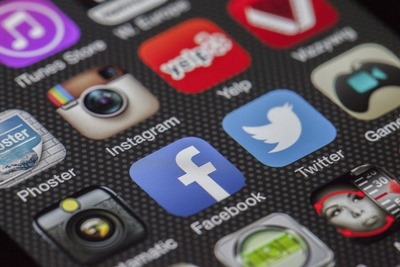 Source: Pixabay
Social Media Apps
There is an obvious precedent for social media (and emojis) in ancient tools like ICQ, AIM, and MSN Messenger but the precipitous growth of Facebook and Twitter carries the implication that a constant connection to the people we know, love, appreciate or even despise is something we all crave – as loathe as we are to admit it. For instance, the average user on Mark Zuckerberg's seminal network checks their newsfeed 14 times a day, the first usually within 15 minutes of waking up. It'll come as no surprise that mobile apps with social functionality are incredibly popular. To borrow numbers from Statista, the top six Android apps by downloads are social networks – in order, that's WhatsApp (83m), Facebook Messenger (66m), Facebook (43m), Instagram (31m), Snapchat (18m), and Facebook Lite (15m). Perhaps the more remarkable statistic is that only one top app on the Play Store, Subway Surfers, doesn't have some kind of social aspect – that's including 8-Ball Pool, which allows for adding friends, leaderboards and chat.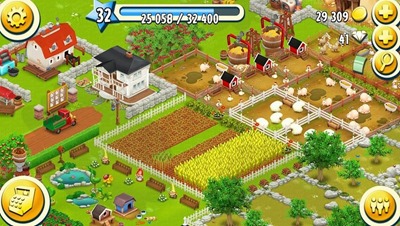 "FarmVille" (CC BY 2.0) by rikkis_refuge
Evangelism
Increasingly, video games serve as a secondary social network through the addition of multiplayer in solo experiences like Dead Space 3 or as mobile titles that charge players with developing a world alongside others. The archetype of the latter is of course FarmVille 2, an app that boasted "staggering" numbers at its 2012 peak, to quote Polygon – 8m users a day from 180 countries, including 17 people in Vatican City. However, even PC classic SimCity attempted the shared world idea back in 2013, with mixed results. But why lean so heavily on building a community in games? Social functionality and customer acquisition are almost synonymous terms now, simply because the former can serve as a modern type of evangelism marketing. A report from Applifier (now Unity) a few years back suggested that 20% of users are "sharers", who use social media to broadcast the experiences they enjoy and maintain an interest in getting friends on board. Even when taken purely as a marketing tactic, social media integration is a no-brainer for big brands.
Millennials
The concern for smaller developers is that a love of social features may be a generational thing and, consequently, it's not something that's going to disappear. While there's some evidence that Gen X (people aged between about 35 and 49 in 2017) spend more time on social networks than anybody at nearly seven hours a week, it doesn't really matter; the socially obsessed younger generation – "millennials" – may already be the largest group by both spending power and sheer size. The influence of millennials on gaming is perhaps most evident in the casino industry, which is hedging its bets on experiences young people will enjoy, often at the expense of staples like slot machines. While nearly half (48%) of casino-goers still cite the fruit machines as their favorite game, the number of physical units in Nevada has fallen from a peak of 213,000 at the turn of the century to 169,000 in 2016.
Source: Pixabay
Live Gaming
Perhaps the ultimate realization of the social experience is in eSports and live streaming platforms like Twitch and its competitor that YouTube launched in 2015, YouTube Gaming; there's nothing quite so stereotypically social as using live video streaming to watch others play and discuss their gameplay, as well as interact with them through chat interfaces and other messaging options. Twitch's offering in particular wraps entertainment up in an extensive social platform, inclusive of chat, premium emojis and a microtransaction system that allows fans to give their favorite streamers a currency called "bits". As audiences, especially millennials, are eager to take advantage of live streaming options in gaming, the iGaming sector of the video games market has found a different way to make use of this technology. Some online casino operators such as Bet Way offer live casino games, including high-definition versions of live roulette and live blackjack. In this case, live streaming enables the player to connect to a casino facility, in which a real person rather than a computer interface will deal cards or spin a roulette wheel with them, while players watch on their screens and can interact with this person through a chat interface. Moreover, some iGaming websites allow betting on eSports such as Dota 2, Counter-Strike: Global Offensive, and League of Legends tournaments. In fact, a wider range of brands from different sectors and not only gaming has embraced the social, live streaming experience in gaming, with Coca-Cola organizing the eCopa Coca-Cola Gaming Showdown, sports network ESPN covering tournaments in depth and even Doritos supporting eSports.
Source: Counter Strike: Global Offensive on Facebook.
To conclude, the way people like to pass the time is changing. Gone are the predominantly single player experiences of the nineties (their presence on the market today seems more like rebellion, given how good EA has got with its shoehorn), replaced with live gaming experiences, MMOs, social networks, and mobile apps subtitled "with friends". It's a trend that's likely to continue for as long as millennials have the last word in deciding what's popular.