An individual virtual number is a way of inexpensive and high-quality communication within the country and abroad. It can be perceived as a regular telephone number that is available in all countries of the world by forwarding calls and messages to certain desired destinations. It is not tied to a specific area and its use does not require additional expensive devices. It's easy to communicate in any country of the world without a mobile phone or SIM card. Since in this case neither a telephone cable nor mobile networks are used, two conditions must be met to communicate using a virtual product. The first is a stable Internet channel, preferably a wired one; the second is special equipment or software for receiving and broadcasting voice messages.
There are special SIP phones that are outwardly similar to regular landline phones. They are very popular among those companies, which use IP telephony services for the office. There are also so-called softphones, special programs that allow you to make outgoing calls and receive calls to a virtual phone number. You need to connect a headset that combines a microphone and headphones to your computer to talk via a softphone. The second option is often used to save the cost of office telephony. This is a very convenient option for call centers, where managers continuously make calls and answer incoming calls.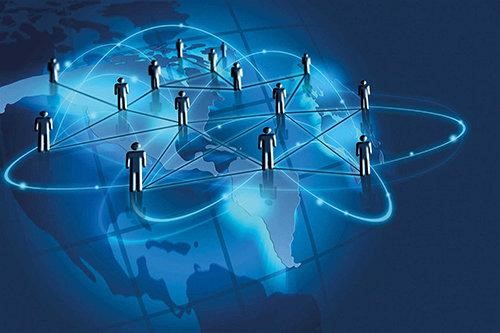 Diversity
Virtual phone numbers are of different types. The first type is the city number, which contains the country code, area code, and the phone number itself. There is also an 8-800 number that differs in the payment system for the one who rented the phone number. In addition to the subscription fee for using, the tariffs of telephone numbers 8-800 imply payment for incoming calls. It should be noted that calls to the company at this number are free of charge. 8-800 numbers are often used for hotlines, help desks, and customer support departments. Many banks and other large organizations decide to buy a virtual phone number with the 8-800 code in order to emphasize their scale, a significant share of the federal market. Another reason to rent a phone number with free calls for customers is a way to emphasize the company's customer focus and concern for its customers.
There is another way to be closer to the client is to rent numbers from different regions. It becomes easy to advertise the desired regional virtual number, depending on the geolocation of the user who visited the company's website (in combination with the functions of modern CMS systems). The choice to buy numbers of different regions is relevant for companies that have a wide branch network. This option is also suitable for those who have distributor partners in different cities and even countries. Another case when numbers of different cities are necessary for the business is when a virtual office is enough to serve regional customers. Clients in the regions like to work with local suppliers and having a local virtual number is more trustworthy than metropolitan coordinates for regional clients. Such wide possibilities of virtual numbers in some situations seriously reduce the company's costs. Many large representatives of the network business organize remote subdivisions in the regions. Don't waste time on doubts, the only thing you have to do is to visit the Freezvon website (the company is regarded as one of the most reliable) and choose the convenient set of features.
Numbers of which countries are available for users?
Albania number.
Finland
India
Ireland, etc.
All the countries have their peculiarities while numbers connection and everything has to be specified in a personal way. Freezvon will surely pay individual attention to all the customers.