No midnight-release gaming session is complete without the mandatory energy drinks and takeaway pizza. Similarly, no gaming setup is complete without these few luxury edition add-ons. We're talking leather backed ergonomic chairs. We're talking space heaters (or coolers). We're talking the best comfort bang for your buck there is – it's glamping, only with video games and consoles. Wallets at the ready, heroes. It's time to strap on in for the VIP slaying experience.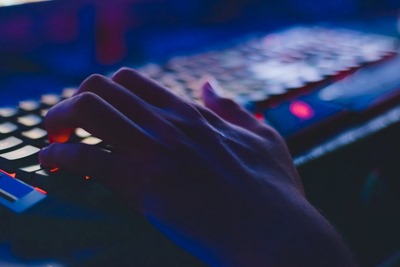 Source: Pexels
Straight Back, Straight Aim
Posture is everything, especially when you're playing a video game for multiple hours without end in sight. Taking care of your back, your wrists and your eyes is vital. They keep you upright. They keep you comfy. They keep you playing. In this day and age of office jobs and escalators, consider investing in a top of the range gaming chair as your next setup upgrade. How about the Epic Real Leather from noblechairs? Or the Corsair T2 Road Warrior? Microfibres, breathable material and stylish armrest design are all things to take into account when doing your research. Some gaming chairs can be priced up to or around the $300 mark. You'll want to be sure you're getting your money's worth.
Other ways to improve your environment might be through the use of a small space heater below the desk for those cold winter months or a fan in the background for when it gets hot, provided it doesn't send too much static through your mic! Treat your delicate feet. Stay temperature controlled.
Bang for Your Buck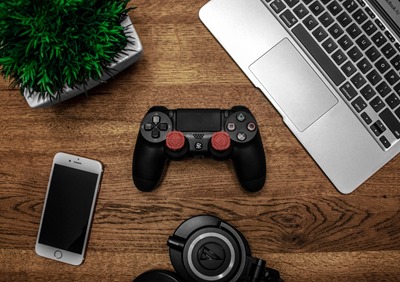 Source: Pexels
Speaking of your money's worth – not all perks and peripherals are physical. There are plenty of ways to spruce up your gaming experience online too; the Humble Bundle for example, or a PlayStation Plus subscription. Players can earn points, get games at a massive discount and contribute to charity all while enhancing their own title libraries and experiences. Some sites on PC go even further. Casino VIP status can be rewarded to those who take to the virtual poker table often enough in some cases, or to those real high rollers eyeing up a round of roulette. Being a live online casino VIP means special privileges, not least access to higher stakes and previously off-limits tables.
Peripherals Galore
Let's get peripheral: gaming mice, keyboards, controllers, headsets, hand-warmer pouches. There's a lot of brands and a lot of price points for every category. As a gamer, you'll have to decide which is the most important to you and your budget. If you get wrist ache, invest in a better mouse. If you sound like a robot to your friends online, get a new mic. And if, god forbid, you spill soda on your keyboard, you might want to go out and grab a replacement. Just remember that while a mechanical board might make very satisfying clicking noises with every push of a button, your roommate is unlikely to be a big fan of all that noise. Kind of makes you wonder who put the soda there to be spilt in the first place, huh?
At the end of the day, your setup is exactly that: yours, to customize and improve however you see fit. So get out there and start shopping!