Smartphones are now one of the most recommended valuable tools for college students in higher learning. It is now playing a crucial role in classroom learning. The below applications are free for most of them. However, you can upgrade them for better performance at a small cost. Also, the applications can be upgraded to provide improved assistance in a student's overall performance in higher education. All the same, the same applications can also be useful to not just students but also instructors at any level of higher learning. Let's have a look some of these applications and how important they are to education;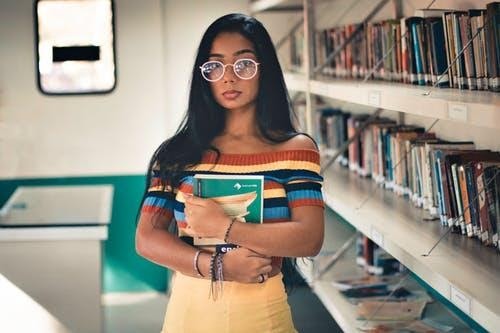 Office Lens
In learning, there is a lot of scanning of notes, documents, and images that students must take for various reasons. For this task to be comfortable students, require a convenient tool to undertake these activities, and the office lens does just that. The application is one of the most used by students for instant scans through Smartphone cameras.
The app can identify dimensions of a document, then scan and crop an image of it. Also, the student can turn notes onboard into a clear document. It works similarly to the Google lens by detecting and interpreting objects based on visual analysis.
SoundNote
It's another application that offers great assistance to students. It works like a study partner. The application types and sketches information as you record audios of the lectures. You can not only use it in classrooms but also in students' group discussions and interviews when researching for assignments. Overall, SoundNote helps you export notes and audios.
Study Blue
It is one of the most powerful learning assistant applications which helps students study and learn quicker. You can efficiently access more than 1000 study materials, which can include notes, journals, among others. It can also be used to connect with other students and engage with research questions for effective content search. Other applications that work in the same manner are Brainscape and Quizlet.
Google Scholar
The Google scholar operates like a writing platform where a student can conduct citations and references of researched information. Also, it is one of the best research functions for the Google browser. It helps students search for categorical data by dates and even times. You can integrate it with Google browser for easy search of research materials. It provides its users with legitimate materials. It stores multiple sources, such as books, interviews, and journals. You can even learn more about how to do citations on different information sources.
GoConqr
During the long period of a semester, there is a lot to put together in terms of information gathered during lessons. Well, that can be hard to manage and retain. This application assists students by providing interactive functions like academic writing courses, notes, questions, and flowcharts.
An app is a tool that can be used for great learning and education management. Its features provide an impressive digital library for university students. Educators can also develop their learning materials and make some group discussions among the students.  The educators can also use it to provide learning institutions to create campus groups.
Google Docs
Any student can use the application as a writing platform. It can also be combined with other conceptualized tech applications. It is free of charge. Here are some of the ways it can be useful to students;
You can share files of documents within your group discussion members.
It storage for documents and it does that automatically after you have finished writing
Used for citation and referencing on research information
It can integrate the dictionary, Google scholars and Google images
You can use it to merge graph and spreadsheets
Cloud Account Software
The app allows users to integrate their storage with other applications to enhance efficiency. It also provides management and collection of data for research; it can protect data information from third persons for users. A student can link it with other learning applications and also social sites such as Twitter and Facebook.
It has enough storage that students can use to keep their assignments and files. Those ways the student can protect themselves from losing valuable information and files. You can access the files via any gadget that is connected to the internet.
Research the applications and their features for active learning. You can use them for efficient research projects and other uses, as mentioned above. The applications can be an easy way to save more time for other duties.